Friday night's Blue-White match-up was an opportunity for the Dirty Blues and Ducks to slow down the White machine.  Both succeeded with tight wins, the Blues 3-2 in regulation and the Ducks 4-3 in a shootout.  The Paper Tigers and Always Picked Last fought hard to keep their roll alive but Michael Mann's winner buried the Tigers late in the A game while Simon Pinard and Kentaro Okawara led the Ducks in B.  In APL's losing effort, Kai Wu scored his first SHC goal.
In the early Saturday game, the rabid Puckhounds toughed out a 2-1 win over the Hairy Crabs.  Mark Qin and Yuzo Yamada scored for the Hounds while Robert Lieske was the only one to beat Jackie Cheng who was solid in goal for the winners.  In the A game, the Bulldogs completed the second franchise sweep of the week with a shootout win over the Vikings.  Allen Frankenburger scored the shootout winner with Mike Tarnow and Tyler Perro each completing nice individual efforts.  The Dunn-Chan-Klepsvik trio was dangerous all night for the Vikings.
In the week's final match-up between Red and Black, the IceCocks came away with a shootout win over the FuDogs with Jon Burke, Brian Ewing and Markus Spahr doing the damage for the 'Cocks.  In the A game, the Killer Pandas won for Black over the Fog Devils 4-1 in a battle for 4th place.  Rich Rhoades continued his hot scoring, Brent Simonini also had a pair while Bertrand Ouamer and Mark Simon each chipped in with two assists.
The SHC is gearing up for its final week of games this weekend before the annual Christmas Party on December 12th, to be held at the Camel Puxi.  Details coming soon!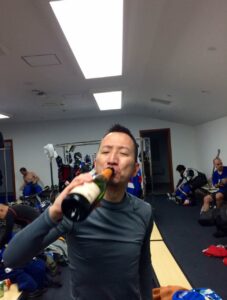 Johnny Ma enjoying the victory drink after a big Ducks' win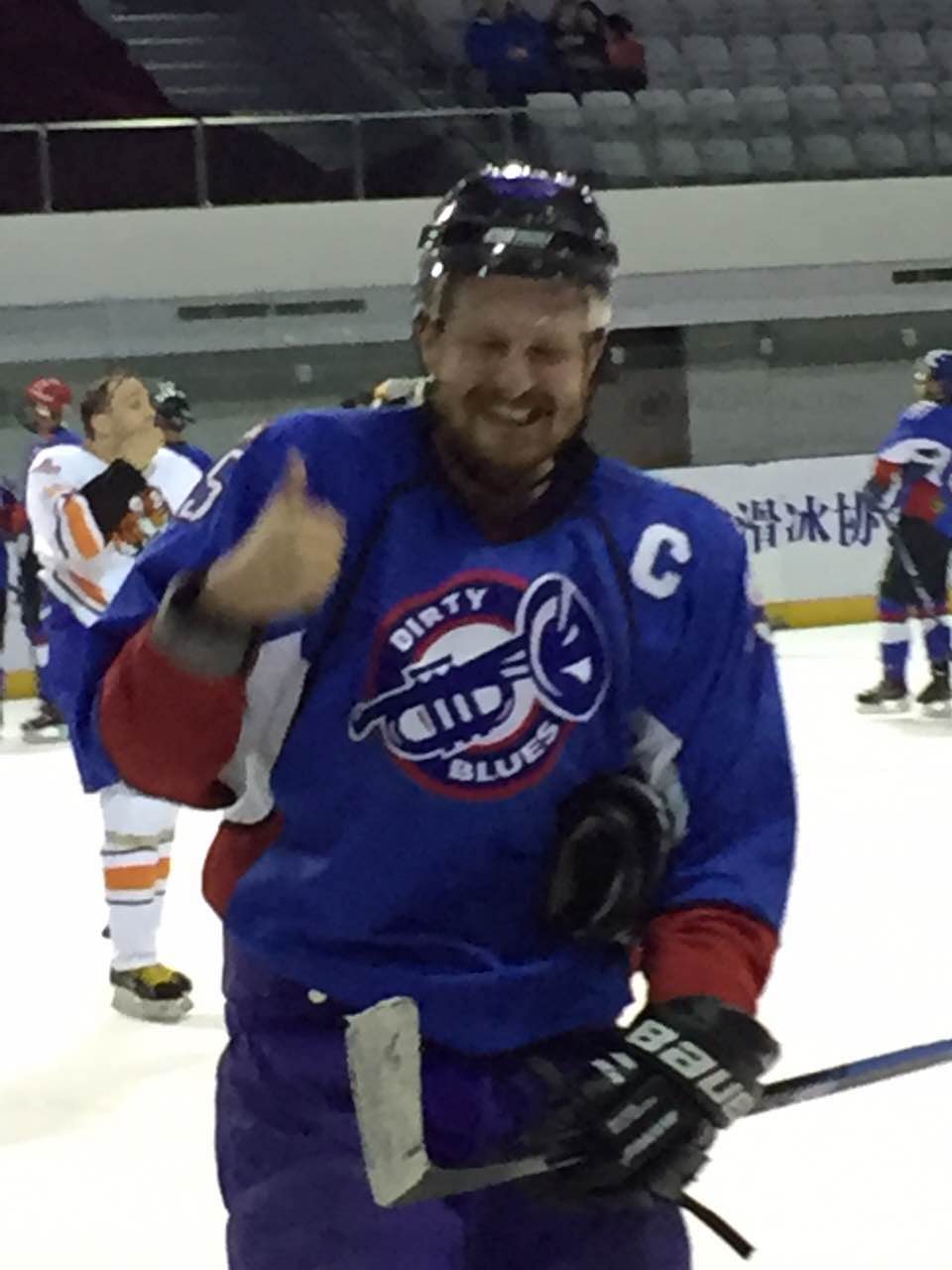 Captain Jan is giddy with joy after giving the Paper Tigers their first loss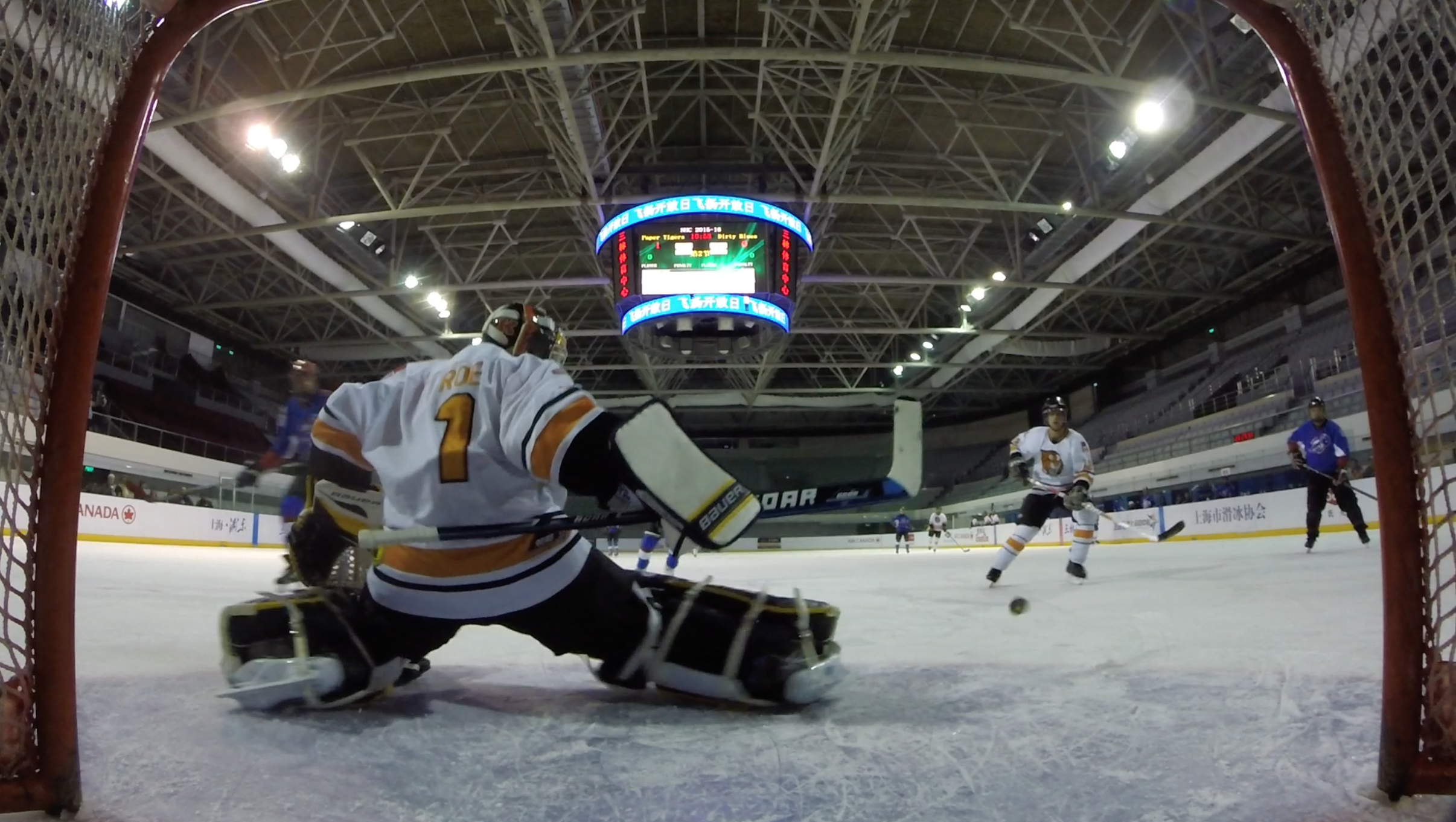 Even brilliant Barry couldn't keep the Tigers streak alive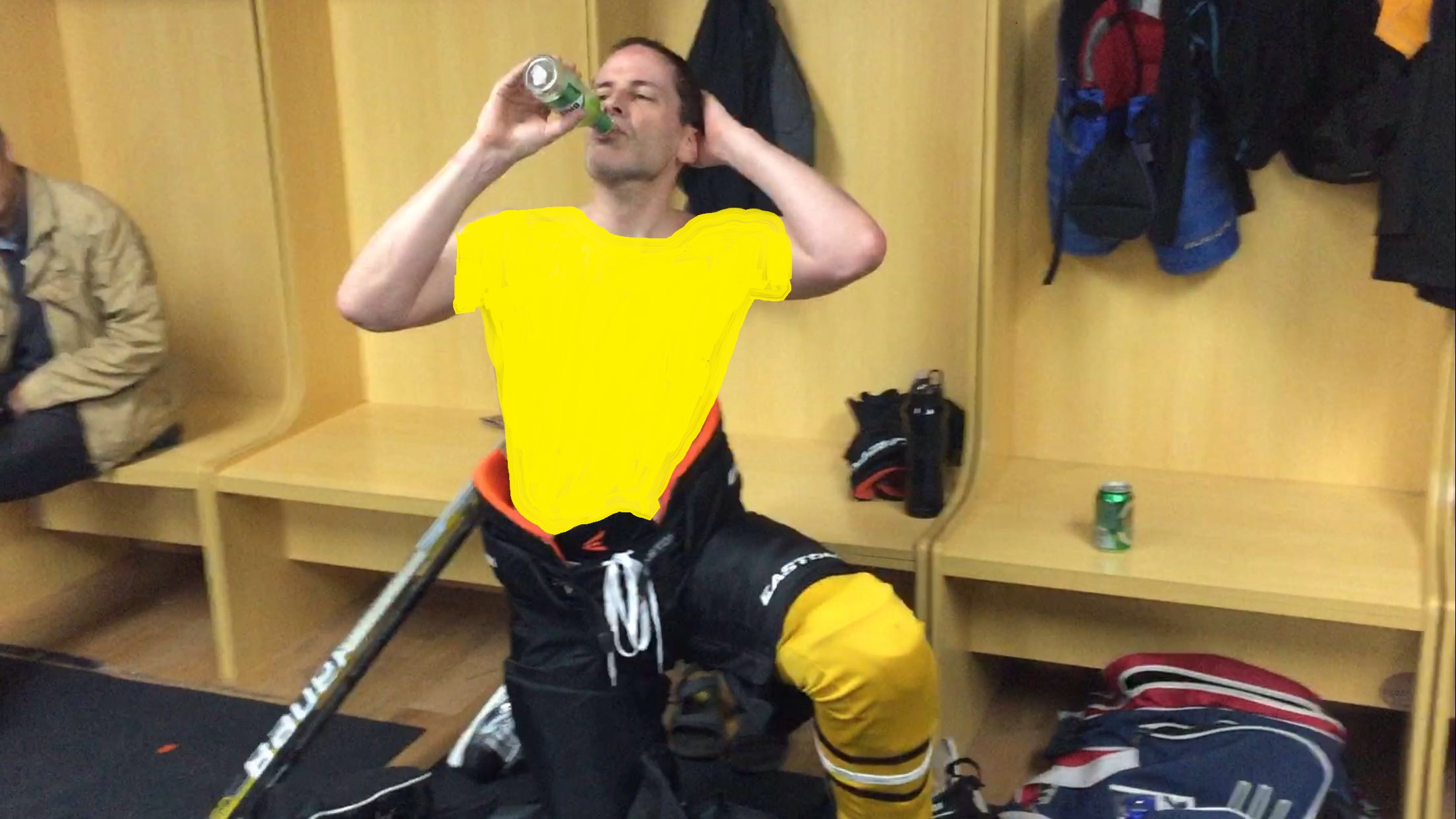 Frankenburger post game Breezer