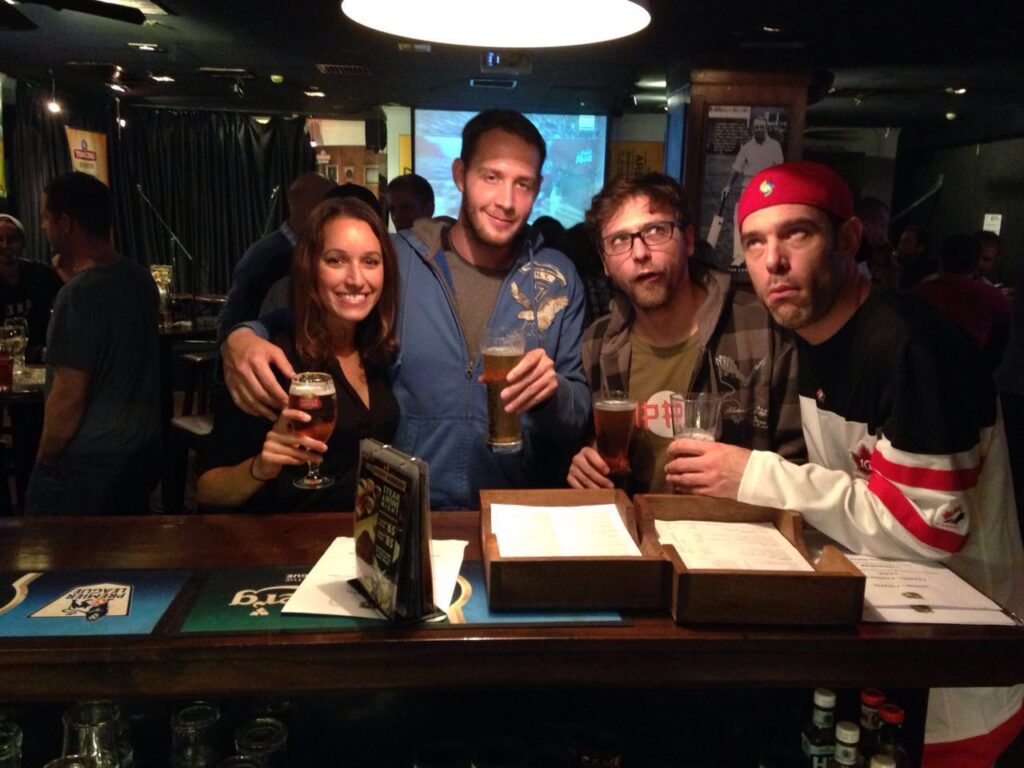 The Shanghai Hockey Club is a volunteer organization run by ice hockey addicts who have made their mark on Shanghai history by introducing the sport here. We are open to all players and all skill levels and currently have players as per below:
Men and women aged 17 to 65
Players from complete beginners to people that have played professionally in Europe and North America
Players from Canada, USA, France, Germany, Russia, China, Latvia, Czech Republic, Finland, Sweden, Switzerland, Mexico, Spain and Togo
History
The group started in 2004 when Swiss DJ Markus Benz placed an ad in a local magazine looking for others to take advantage of a new seasonal rink built over the Hongkou swimming pool. A large group quickly converged, their enthusiasm barely crippled by the lack of boards, glass, curved corners, a roof, or the presence of a three meter diameter post in the middle of one team's defensive zone.
The group bonded by visiting a number of international tournaments, starting in Shenyang and passing through Bangkok, Dubai, Mongolia, Singapore, Malaysia, Korea (both North and South,) and more. The first league season was played in 2005 in the foggy and now-defunct Tiger Mall rink.
We thought the day would never come, but we now play in full-sized year-round professional quality rink in Pudong, complete with showers and equipment storage.
Remember: have fun and respect other players and the effort put in by all the volunteers involved in the organization.