Week 9
Happy New Year, ya friggen' beauties!
It took a couple of weeks to fully recover from the holiday hangover, but the SHC finally resumed play this week. And boy oh boy, was it ever sloppy. Believe me, folks, we've had a couple humdingers over the past few months, but this weekend played witness to a league chock-full of over-stuffed, jet-lagged beauts doing their best just to remember where they hung up their goddam skates before the Christmas break.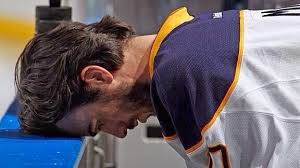 "I don't even remembah vich ones ah mine… Feeèēêęéèck it"
Reportedly, BO, aka 'The Missing (Ginger) Link', was hard at work buzzing blades all Friday and Saturday night, just to make sure the boys had an easier time working off the ol' Christmas goose. Alas, it didn't make things any prettier. Luckily for us, a legend was born – well, two, actually.
Friday Night
Ice Cocks 3 vs. Gingerbeards 1
This was a fairly tight match due to great goaltending from JF Poutinelanger and Crispy Crunch Christofferson. ICs had a short bench but 'Pretty Kai for a Wu guy' stepped up large with 2 big goals. Cobbett 'the filthy Hobbit' chipped in a 'tolkein' goal while the Magnificent Midori, Geriatric Zhang and newcomer Li 'Hard-on' Cason all played solid games up front on the forecheck. Defense was solid all night shutting down the flying Frenchman Fartbum Manbang (for the first time this season!). Garbage goal king 'It'z not a toomah' Boomi Lai had the lone Ginger goal.
Special "Get Well" wishes to Ice Cock defenseman, Dave 'Oh wouldn't it be nice' Rice, who broke a 'drumstick' skiing during the holidays. The good news is that Dave says he will be back – Bobby Baun style – just in time for the playoffs.
(editor's note: A more current reference would've been Steven Stamkos, but absolutely nobody has the time to say this aloud, lest they be subject to another Barry Duke lecture on the grandeur of old-time hockey)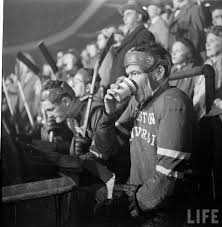 Beer League: Origins
Chiefs 3 vs. Lowered Expectations 2
The Lowered Expectations had… high?… expectations… for their first game back, but with the sudden disappearance of the "Mayor" of Hellenius-ville, things were up in the air. To describe it candidly, the ambience in the rink was sort of like a "Tan-Tan" date: awfully mysterious, a bit apprehensive, but bound to get hairy sooner or later. Even without Fitz De Smurf psyching the team with some pre-game Carly Rae war chants, the Chiefs still managed to chalk up a win over the less-desirables.
It should be noted that 'Big Poppa' Leon's legendary performance was the talk of the night. It truly was something for the history books. You see, throughout the history of the Shanghai Hockey Club, several legends have been made. Many legacies have been forged in this bittersweet beer-league saga, and on Saturday night we were lucky to bear witness to the rise of yet another.
Arriving at the rink in the nick of time, inexplicably dressed in hospital scrubs, nobody even had time to ask Wuggi Woogz what was going on before the game kicked off. (It turns out that he managed to escape from the delivery room right after his wife passed out from giving birth to his healthy baby twins). After scoring two goals (one for each of his beautiful kids) and helping his team win the game, he whipped his gear to the ground, hopped back into his pastel-blue scrubs, then hastily rushed back to the hospital before his wife had even realized he left.
Whatta. Fucken'. Beaut!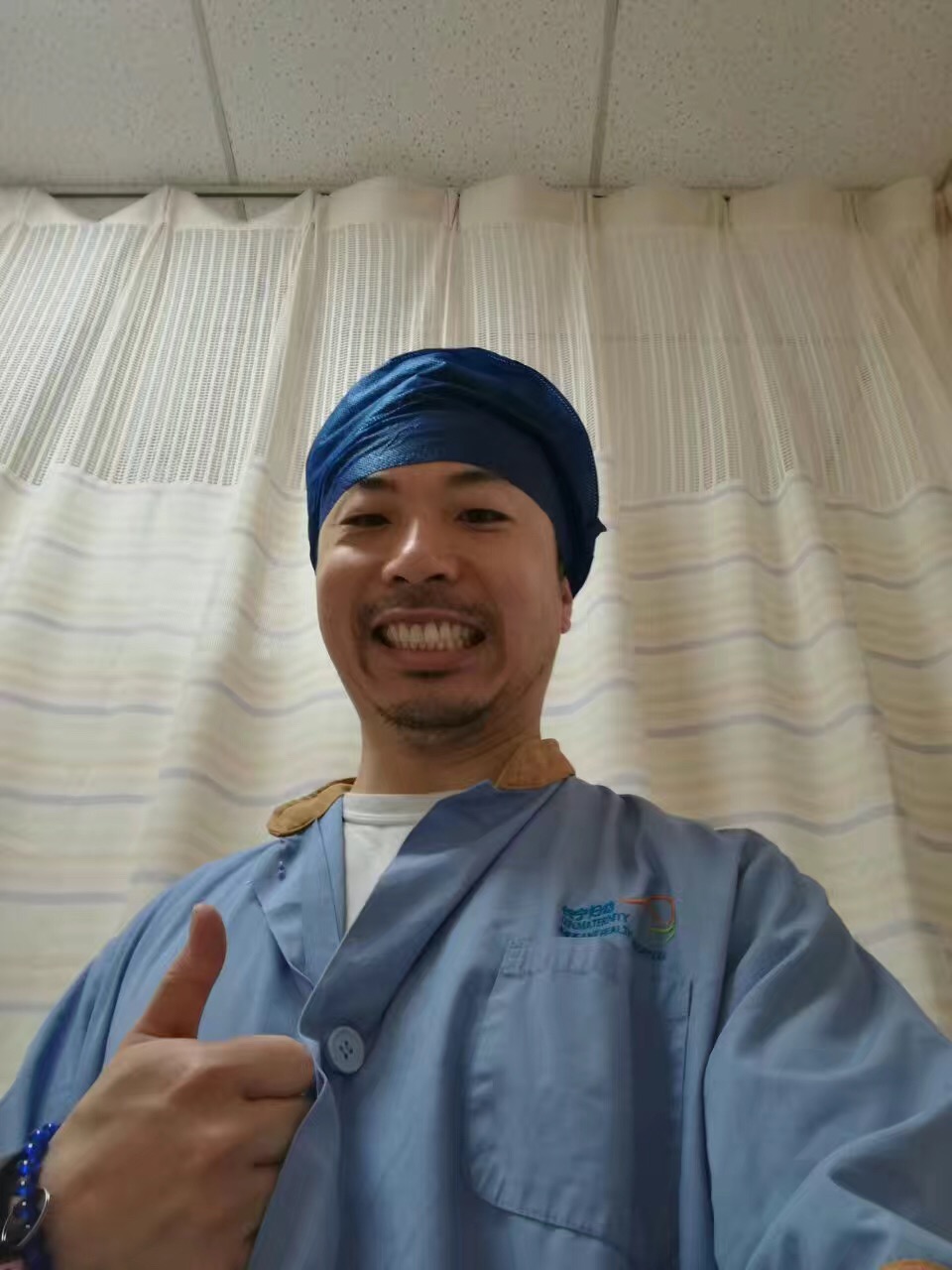 The SHC in its entirety acknowledges your feat, Leon. You, Sir, stand alone as an example for the rest of us. Congratulations, you glorious bastard.
Saturday Night
Ice Cocks 5 vs. Lowered Expectations 0
The Lice Cracks showed up with 7 players and needed a big effort from everyone to stay in the game against a usually solid Low-Ex squad. After an end-to-end rush by Stevie 'Try-hard, Die-hard' Dyer ending with a perfect shot for the first goal, things snowballed. After that, Corn on the Cobbett had 2 goals and 2 assists to lead the Cocks to a commanding 5-0 half-time lead. From there on in it was shut down time, and the pace of the game got even slower until it ultimately stopped dead in its crotchety tracks. Jason Vorhees (the goalie) got an SHC shutout, not allowing either team to score (although Majestic Midori, who continues to look good out there, put herself into the net on a great individual effort. Coincidentally, nobody's heard from her since the game).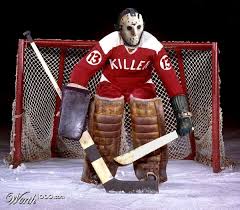 *che-che-che ah-ah-ah* "I swear to f@$k, Midori, if you crash into me one more time I will straight up murder you" *che-che-che ah-ah-ah*
Harvey 'Two-Face' He was the only good player for LE, throwing the body at both teams indiscriminately – as the Harvey Dents of the world tend to do.
Fog Devils 4 vs. Beardogs 1
2017 is the year of the cock, and the foggy Ds could not let their franchise brethren down. After a tumultuous start to the 2016-2017 campaign, the team knew that something had to change. There were some pieces missing. And those pieces were Jay Fit, Tyler Perro, and a double cheeseburger.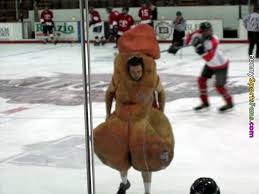 And some balls
After these three additions to the roster and a passionate and invigorating pregame speech given by a jock-clad Hans-suck-ass, the Fog Devils hit the ice for the first time this year actually looking to win. Player of the game Nakata said, "I played with the fury of a thousand suns. Nothing could hold me back." Evan 'The Haircut' Shen added, "My new year's resolution was to score 3 goals per game, and I couldn't let the team down." Facing a rabid Beardogs team with a recently acquired early-90s-time-traveling Jaromir Jagr, the game began. Fresh off the long-term IR, Danny "Danny" Guo put the good guys up quickly off of what spectators described as "the most raw display of athleticism ever seen."
Knowing that in the SHC, no lead is safe, Albert "Blyad" Almukhametov cranked up the pressure with a legendary wrist shot, beating former Ringette goaltender Isaac 'The Body' McKitrick top-shelf where mama hides the cheeseburgers. "It was a fricken' laser beam. I saw the puck clearly the whole way through, but his [Blyad's] snipes cannot be eaten… I mean, um, contained – whatever. Now excuse me while I crush this double chee,' said McKitrick. 'Overactive Thyroid' Ryan Baerg added two humongous goals. "I would've had more if I stayed onside," he told reporters from an offside position during the game. The Beardogs' Stu "Taibei Chun K" Chan tallied the only goal for the team whose hats are woefully without logos. After a tremendous start to the year, the Fog Devils look to continue their streak into the coming weekend versus a red-hot Dirty Blues team and the Fever in a double-cheese McHeader.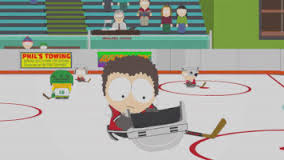 "Jesus, whose helmet is this? XXXL – I didn't even know they made those. Oh wait, Baerg! BAERG I found it!"
Gingerbeards 4 vs. Chiefs 2
Saturday's third match turned into a battle between the bearded cowboys and the chiefless Indians. The Beards' top snipers 'Big Bamboomie' and Martin 'wee man' Magnon each potted a pair to give the Beards a much needed victory on the battlefield. Shortly after the smoke cleared, one of the Chiefs was heard to say, "Tonto no like redbeard's medicine, tastes like buffalo dung"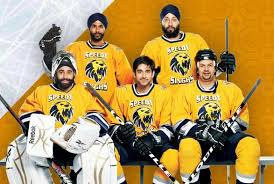 (Editor's note: I hope this picture is relevant, BO. I'm not positive which Indians we're talkin' about. In Canada we call them First Nations People)
Dirty Blues 5 vs. Hamburglars 4
Who doesn't love playing puck at midnight?!
The final game of Saturday night started off slow, slow enough that 'Dimebag' Daryl Slaney, Jan 'Bon Jovi', Jim 'Been dere, Dunn Dat', YO-momma-so-FAt Natour, Frederick 'the cyclist' Nyquist, Thorse-cock Hugedicks and Justinuff Le Brun had the time to shoot the breeze over how they got away with selecting such a loaded squad of vets.
Luckily for them, the Hamburglars were too busy figuring out who wanted to make the first pass out of their own end to do anything to stop the Dirty Blues chemistry that was apparent right from the get go. Slitherin' Slaney opened up the scoring when he dangled a couple pylons on D to score a beauty early in the frame.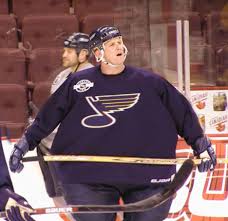 "OFYB – I FAWKIN LOOOVE PLAYIN' THE HAMBURGLARS!"
Janzy 'D'Lick' Velich followed up shortly after with a disgustingly European knee deflection to make it 2-zip. The goals kept coming until the half, when the DBs were sitting on a comfortable 5-0 lead and the 'burgs bench couldn't quite figure out their asses from their own elbows. A couple nasty ginos from a beautifully bearded Swede who surprisingly ISN'T Jofa, 'Rowdy' Rikard Ivner, had seemed to put the hambies away for good.
Then the beast awoke: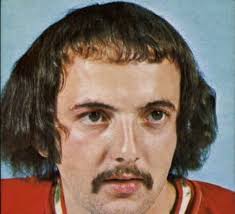 Pictured above: 'The Beast' Aaron Liu
A-Aron 'I aaaain't f*@kin' with' Liuuuuu, best known for his sssssick flow, decided to take it upon himself to make this showdown an actual game. Before long, he had all 4 goals for the 'burglin' bunch and things were getting tighter than Jim Dunn's waistband. It was all for naught, however, as the game ended just as it began – with the Dirty Blues out of breath and the Hamburglars trying to make sense of it all.
WHO'S PSYCHED FOR BEIJING POND HOCKEY, BOYS!?!?!?! LET'S GOooooooooooooOOOOOOOOO!!!