Week 5
SCANDAL-NAVIA!
It's been a long week down here at the offices of the SHC (i.e., Barry Roe's guest bathroom). And folks, you wouldn't believe the amount of PR fallout we've been dealing with since the newest SHC scandal rocked us on Friday night!
THE SKINNY
The eyewitness testimonies are still rolling in, but early reports suggest that one of our very own SHC members, possibly while drunk on the new shipment of Budweiser, challenged a few members of the Kunlun Redstar KHL club to a "Finnish Fight." Now, we aren't exactly sure what constitutes a 'Finnish Fight', but rumour has it that it's pretty much a UFC bout, just using the Zamboni snow dump area instead of a cage.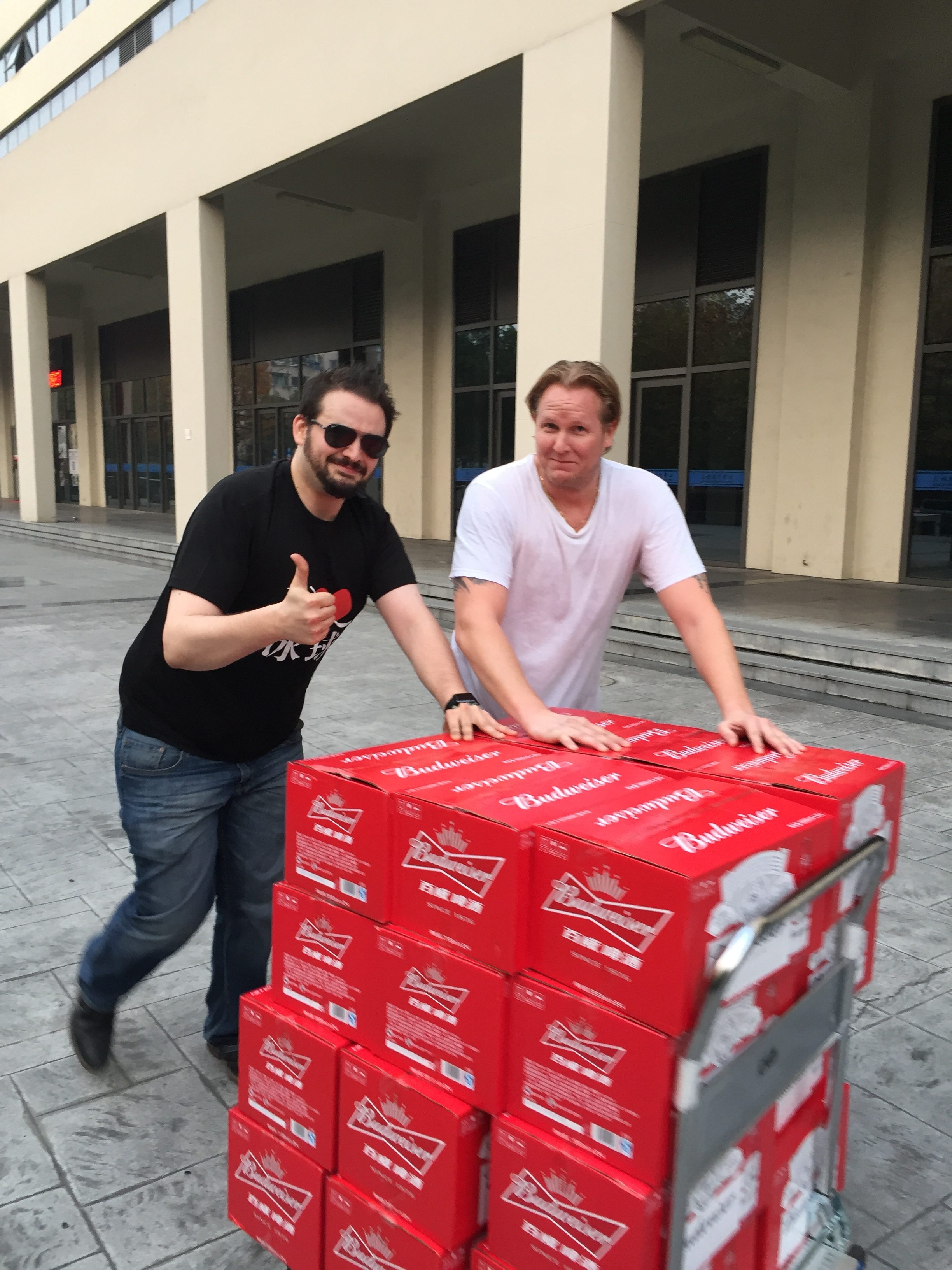 Put both your haand on the cart and push, Whatley. No wooonder I looks like I'm at the wet Tee-shirt competeeshion. Ja Ja Ja!
Regardless, as you all know: we here at the SHC condone fisticuffs of any kind. But the Finn in our corner, who shall remain nameless, apparently had something to prove. As a result, our benevolent overlords at the KHL have put a blanket ban on all SHC members from coming anywhere within 100 meters of Ol' Finn-tastic Feiyang any time the Redstars are playing a game.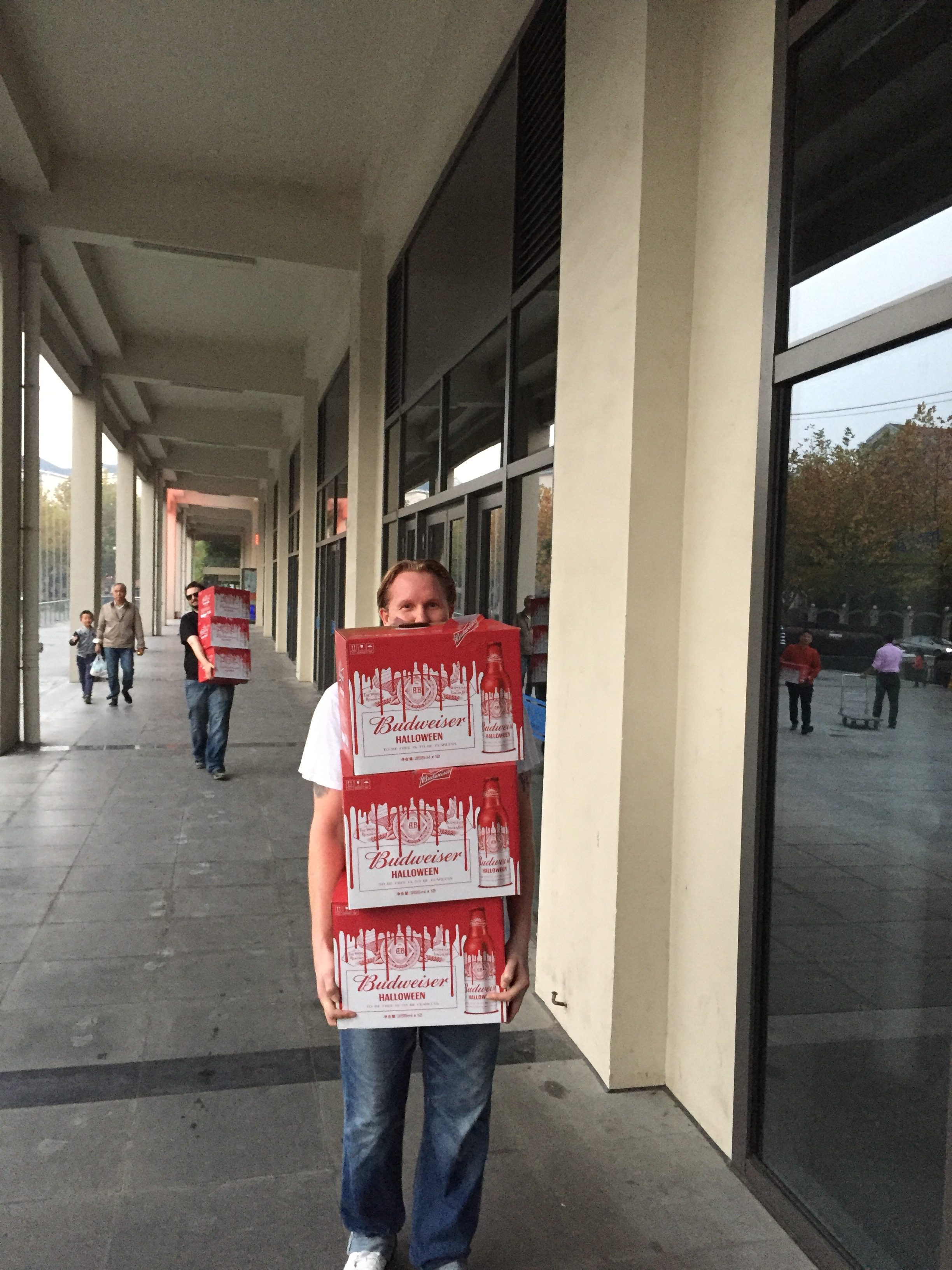 Oh look, are those the Redstar Players? Let's Finnish up, drink for a bit, and go visit them!
Admittedly, the incident caught a lot of the SHC North American onlookers off guard. The Swedes, Czechs, Finns, and Russians among us, on the other hand, simply shrugged it off as commonplace.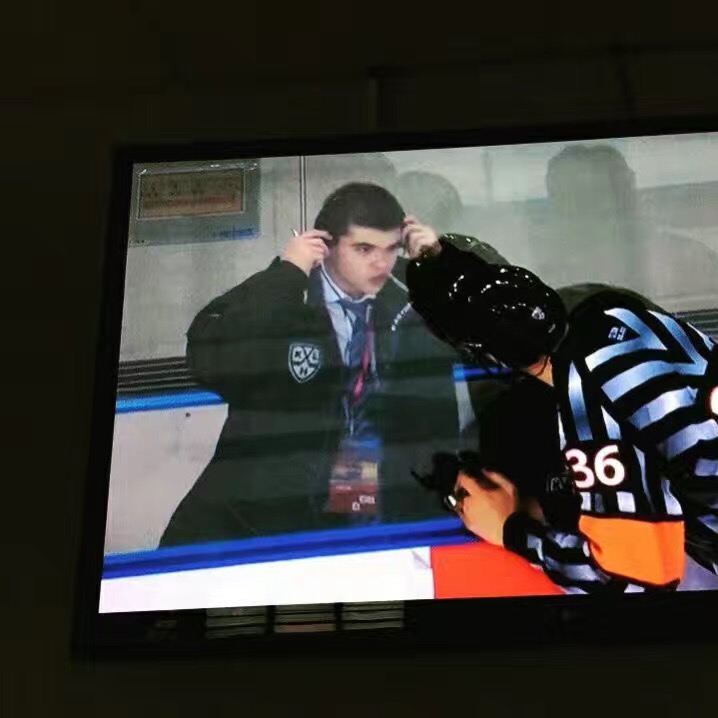 "Vat do you vant, Albert? I told you I'm tryeeng to vork here."
"Vat!? Finnish Fight? Vhere ees it? I come at Intermeesion"
As a result, regularly scheduled games were carelessly spread across the week – much in the same way a reckless, drunken Finn carelessly spreads his stomach contents across the gutters of Shanghai.
Beardogs 5 vs. Fever 1 (Tuesday)
Whoooo Gosh DANG! It took a few weeks for it to happen, folks, but the 'Ol' Yeller with a Fever' squad finally got put out of its misery. (in regulation this time!) The last time these two teams met, it was the classic A Tale of Two Cities scenario, but instead of a beautiful story featuring masterful metaphor and Dickensian eloquence, it was more of a bush-league debacle featuring a lousy bunch of dicks.
You see, a few weeks back the Swedish Berry-dogs let the first game slip away to a cunning group of cherry-picking forwards. This time around, however, the Baredicks decided to slap on the protection, restricting the 'Fevered Plebes' to fewer than 10 shots on the night.
Game highlights included solid performances from stolid blue-liners, J.P. 'My GRIM-shake brings all the boys to the yARD' and 'Dirty' Harry-son, who were resolute to haul down any filthy dusters who stepped over the line. Equally stingy partners, 'Disheveled' Neville Hemming and Matt 'da Gat' Hume, back stopped a group of forwards who played aggressively at both ends of the ice.
On the offensive side of the fence, the perpetually potent Patrik started the night early, arousing the fresh crowd of all-female SHC (Patrik?) followers with his silky display of passing. On one play in particular, he passed the puck to all 4 players on his line before burying it in the net – which gave the multitudes of puck bunnies something to instagram about.
Jeff MacDonald, somewhat aggravated by the bevy of beauties watching Ruiz, did his best to switch up the focus, scoring twice to lead the Beardogs offensive charge. The first, a sweet tip (just the tip) off a Harrison cannon from the point, made it 2-0. The 2nd came off the ensuing draw, as he intercepted a D to D pass (and we use the term 'D to D' loosely, we're just being nice to a plastered Pipski, who was probably seeing double at this point) and went in alone, turning a 1-0 nail-biter into 3-0 lead in a matter of 10 seconds. Other tallies included Alan 'Frankincense' lighting the scented lamp on a nifty backhand, and Harri-Potter's-son tucking a gem away into the top corner late in the game.
Like the Zika carrying mosquitoes that emblazon their chests, there was a lot of toxic buzzing coming from the boys in yellow. Overheard after the game: "if the refs called every little thing they whined about, there wouldn't be anyone left on the ice, and they were the dirtier team!"
All in all, a dominant raw-dog performance for the baredicks.
Night Splash 5 vs. Lowered Expectations -2 (Friday)
Lo, ye have heard of Him;
Yea, He walks in the valley of the shadow of pink trim.
Forevermore known as He who sees your sin,
Yet it is He who speaks of it not.
As it is He who leads you to the den of temptation,
And He who picks up the tab —
–Suzuki, the Beauty.
Friday night was indeed a night of legendary scripture. Such a performance as hasn't been seen in the SHC in its 10-year tenure here in Shanghai. Some speak of miracles – others of luck. Some even accuse Night Splash captain, Sochiro Suzuki, of making a deal with the devil just to suddenly acquire the flowing gait and hypnotizing poise that he possessed for just this one fabled evening at Feiyang Skating Arena.
He didn't score any points, of course, but Suzuki needn't do such a thing. His very presence on the ice, swirling majestically, carving unexpectedly, flailing about gracefully, was enough to entrance the enraptured crowds of obedient onlookers. His performance was valuable, nay, integral… in boosting his 'cult of the Night' Splashers to victory.
YODA, one of the pink-trimmed faithful, scored twice in the Faustian affair, enticing Angel-ina 'Goal-for-me', who assisted on two of her own before finding the twine for herself. Jay McKelvey, entranced by the sweet sweet Suzuki siren song couldn't help but dangle his way in for one of his own, a sweet homage to his newest infatuation – his newest addiction. And the nubile Matt Whately, the innocent choir-boy the SHC holds so dear, he too fell victim to the Suzuki song, scoring one of his own and adding a helper in a fit of Suzuki-induced ecstasy.
Dirty Blues 4 vs. Fog Devils 2 (Monday)
Everybody hates Mondays, especially the Fog Devils. The DBs showed some great teamwork against the strugglin' for some lovin' boys in red. All things being fair, it should be pointed out to all you haters in the SHC that although the FDs may have had a rough start to the season, one needs to be aware of their deadly potential. Led by the heroic Hansel (so hot right now) they are definitely a tough team to beat. The DBs, who were without some key beauties once again, posted some strong D and squeaked out a close win. Foggy D-lights had a sick snipe from Albert 'I'll bring your Snus this weekend' Radulov and another from… number…12.. I guess? The Dirty Baaaatch snipers of this game were Harri Carri, Dr. Hide and Seek, David Dunkin' Donuts, and Ricardo 'what an odd name for a' Swede. DB Captain Jansel (so hot right now) is more than happy to report that anyone on his team can snipe. He had this to say after the game:
"OH Fawk YAH, AndddyYYYY! We're gonna have a full squad of beauties on Dis weekend, You know! Unh? All of us! Just for dose Fawking Fever bastards and Bastard BEARdogs! EH, why aren't YOU DRINKING!?"
"Because it's Monday, Jan…"
"AhhhhhHHHHhhhh WhhhAAAAT!"
No word yet on whether Jan's open challenge to Fever's Captain Custer for a "Finnish Fight" has been accepted.
LE 4 vs. The Ginger Beards 3 (Tuesday)
In their third matchup of the season the LEx squad and the Ginger stepchildren went head to head on Tuesday night. Ironically, the atmosphere and weather conditions inside the notoriously erratic Feiyang skating rink made it the best place in Shanghai to be for this classic rivalry. Both squads were missing some key players, but that didn't stop either team from offering a circus of enjoyment for the legions of brave Tuesday-night spectators.
The Grandfather clocks where missing their Captain, BO 'it's not just a clever nickname', who apparently donated his cojones to this wife and stayed at home in the kitcen in order to get the basting just right for his roast turkey this special Thursday. Some whispers were heard in Gingers fan zone that the team might actually play a lot better since BO wasn't around stinkin' the place up. Regardless, the Ginger bingers battled hard and smashed out a good back-and-forth, which is to be expected after last week's thrashing at the hands of Hellenius' hellions.
The Gingerbeards' first-round-overall pick, Marty McSore Pinky, scored all his team's goals. As for the LEx Luthors, four different players, including Steve 'it's not a shart' Lockhart, got their name onto the poorly filled scoresheet. Shortly after the game it was obvious that these two teams need to take a break from each other and play against somebody else for once.
Ice Cocks 7 vs. Chiefs 2 (Friday)
On Friday, the Ice Cocks hammered the Chiefs in a landslide election victory. The Chiefs were missing a bunch of beauts, and it was a pretty one-sided affair, much like the actual election. Apparently, Fitzy was all sulky afterward, which was a bit of a buzz-kill on the ride home. Cock Cap'n BD had this to say:
"Get over it, you bleedin' heart Liberal Demo-slut! Slobby Cobbett got a whole bunch of goals and the Cock defence was aight. No need to gloat, Fitz, but you lost. You got small hands, and you lost. We're gonna make the SHC great gain – Tremendous. Believe me."
Ice Cocks 3 vs. Night Splash 0 (Monday)
OMG. Remember last night when like, the Ice Cocks played the Night splash and the Ice Cocks like toooootally dominated them?! This happened IRL, you dirty batches, lol! But goalies Karl and Anton were like… either really good or like really large all the time or something, and it was like literally so super hard to score. But Wada was like, "oh look at me, I'm a super ninja guy," in front of the net – or whatever – totally whacking in a one-timer. It was SOOOOO cool. I KNOW – OH Shut UP you SLORE!
Then it was like back and forrrrth and the Ice Cocks had like, all these shots and that super cute guy, Tommy, missed the net by literally 5cm like A THOUSAND TIMES, and the Night Splash had these giant heads from beating Peter's team on the weekend, so they were all like waiting for Angel to set them up all night, but she was like, "whatever, I cant do everything, you lazy slllllores!"
I totally think the Ice Cocks got 2 ginos or whatever from their defencemen because the forwards were like SO useless at scoring. Then afterward, wow, there was this big problem because Suzuki forgot to get beer and everybody was swearing in Japanese and stuff, except at Angel because she's like literally Chinese and doesn't swear.