In the words of the late, great Lynard Skynard, "Tuesday's Gone with the wind," and wouldn't you know it, folks – so is Week 3. It was a weekend of pain; it was a weekend of grain (whiskey); it was a weekend of faux-celebrity fame.
The madness kicked off on Friday night down at Ferocious ol' Feiyang Figure Skating Arena, where the atmosphere was anything but girly. In a wacky turn of events, games were delayed due to a literal gang of preteen figure skaters refusing to leave the ice surface in time for the SHC's first matchup of the evening. Luckily, after convincing them that Fever player Hugo Thalen was – in fact – Justin Bieber, a few autographs and dead-eyed selfies later, the awestruck gaggle of giggly teens left without further incident. (Good work, Thalen – we always knew your uncanny resemblance to the Biebz would be good for something).
The Hamburglars 4 vs. Fever 3 [s/o]
After hearing that the Hamburglars were without all-round stud, Adam "check out these dimples" Liu, Captain Custard Pie and his ever-yellow Fever squad hit the ice in high spirits, brimming to the ears with rabid confidence. 'Mad' Max Wendellin was out of the lineup due to some issues he encountered looking for gas out on Fury Road, but Brad "Da Beauty" Newly and Chippy Chop Chipman Chappers were ready to take a bite out of the 'burgs.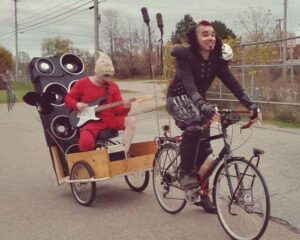 Pictured above: "Slightly Annoyed Max"
Little did they know that Franck 'the Tanck' Saulnier and Aaron 'Vicious and De'Liu'icious' weren't ready to let the Hamburglars go down without a fight. And boy oh boy, did it ever get scrappy out there. It goes without saying, folks, that the players on these teams probably would've made a lot more sense on a roster in a full-contact league (…10-15 years ago, of course).
Brian 'it was just a lil' hitskis' Pipskis, was first to speak to the game's intensity: "well, you know," he said, between fat rips on his super cool vaping device, "I was actually in a good place all game – mentally, ya know? I got this new flavor last weekend, and I installed a DIY mod in my coils so that my pulls whip up a thick build every toime, bro. Here, have a rip and just taste it – it's Tiger Semen. You can't blame me for gettin' amped, bro." (No word yet on whether the franchise sponsorship with the "Jurassic Vape" has been inked with the SHC. Rest assured we're keeping our robotic appendages crossed).
After all the penalties and high emotions were killed off, the game itself ended in a tie, 3-3. Sweet snipes by Aaron 'you merely adopted your hockey hair; I was born into it, molded by it' Liu, Franck 'Le Petanque', and Shane 'somebody call the WAHmbulance' Anderson ensured the game would go to Overtoime. A solid performance by 13-year-old child prodigy, Joey 'barely legal' Barnaby, helped stop the Fever from capitalizing on some good chances late in the game. Nobody really knows for sure who scored for the Fever, as some irresponsible clutz, probably suffering the after-effects of a concussion (Isaac 'life's a fickle bitch' McKitrick *cough cough*), spilled his beer all over the game sheets. However, rumor has it that Captain Custer keeps very detailed Corgi, Fenwick, and PDO stats from all the games.
The shootout was nothing short of ugly, as Barry 'Bubs' Roe was quick to point out, "That was just greasy boys, greasy. Greee-heeee-HEASY!" Fellow netminder, Brett 'Super-Saiyan' Syer, agreed: "Watching you idiots run each other out there was far more elegant than any… single… one… of those shoot-out attempts." Aaron 'Fu-Man-Liu' was too busy combing his sparse facial hair to listen.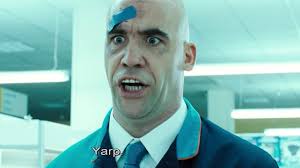 Pictured above: Brett Syer
Binqiu Beardogs 8 vs. Fog Devils 1
The second game of the evening got off to a quick start when 'Boston' Dan's Beardogs hit the ice with a full squad of hungry hungry hipp-beauties. Unfortunately for the Fog Devils, a lack of attendance and general sense of apathy emanating from their locker room before the game was a sign of the dog's breakfast (pun fully intended) of a match that was soon to follow. It was peculiar that even returning SHC veteran, 'Joaquin' Jared Kubas, couldn't seem to concentrate on anything other than the Siri function on his phone, which he unabashedly held conversations with instead of focusing on the upcoming game.
It was as though the Bear-bastards could smell the apprehension on the Devil's bench before the puck drop. It wasn't long before the (up until this point win-less) Binqiu Beauts started lighting up a grossly unprepared, and generally gross, Karl the Kraut. To be fair, he wasn't getting much help from Devil's top defensive pair of 'Ruby Ruby Ruby' Truby and a feathery-moustachioed Kubas. The Bad News Beardicks sent a strong message, lighting the lamp 3 times in the first 6 minutes of the game.
An intoxicated Soggy D's forward, Albert 'what an odd first name for a Russian' Almukhametov, had this to say at the half: "Vat, jus becauwz you Sink I do nat know vat is going on right now, you sink zat I cannot drink more? Unh — UNH??!!" There was no official measurement of how much Russian Standard vodka was consumed during the break, but folks, if you could've seen his breakaway attempt in the second half, you'd understand that it must've been a lot.
All credit to the Bearrrrrjewwwwwws, whose 1st round pick, Handsome McHandsome Face, sniped a hat-trick and added two helpers; 2nd round pick, Cutie McBlue Eyes, got one of his own with three helpers; and 3rd round pick, Chiseled McAbsfordays, picked up a Tim Horton's double-double.
Saturday Night Action:
Gingerbeards 3 vs. Ice Cocks 2
In what would ultimately prove to be a test of Stamina, and preteen innuendo, the Gingerbeards stayed firm and outlasted the somewhat flaccid Ice Cocks in their first rendezvous of the season. The return of the G'beards #1 pick, Martin "The Trojan" Magnum, provided the staying power needed to keep the beards in the lead throughout the contest, pounding his way in and out of the crease repeatedly early in the first half and depositing the 1st of his two goals.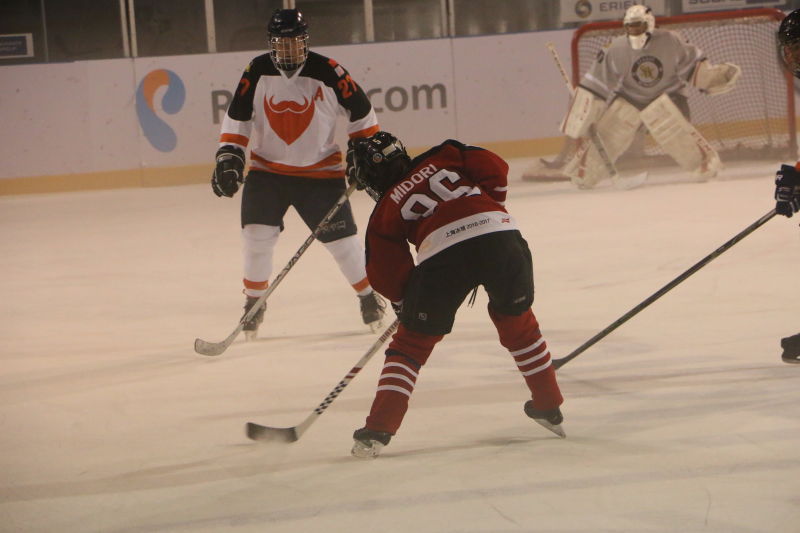 Pictured above: Midori, with the clapper from the point!
The Beards defense kept stiff, and with some solid backchecking by the rest of the team, blocked everything they could, only allowing one cock tally to split the pipes in the first half of the game. That was enough to get the beards back on the offensive thrust prompting Dennis aka "large-one" Larcombe to pound one home from the point to put the beards back on top early in the second.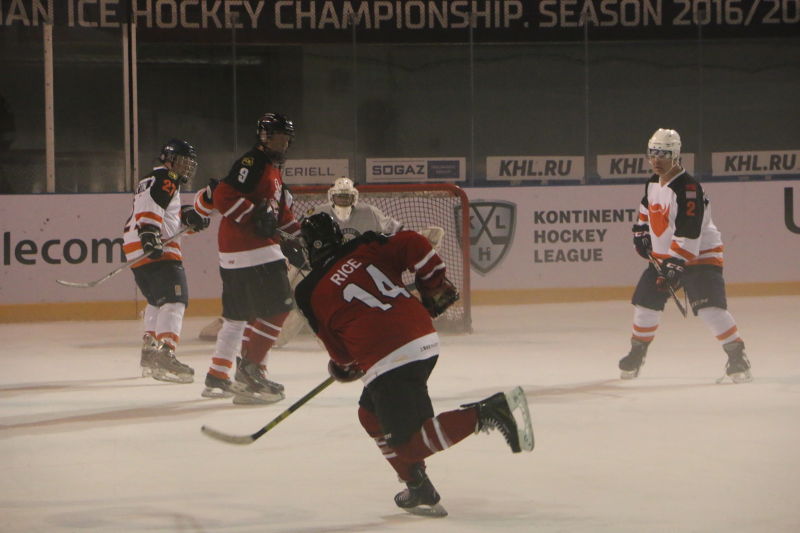 Through the fog
A brief spurt by the cocks in the second half to tie it up proved unsatisfying to the crowd and was followed up shortly with Magnum jamming yet another "Biscuit in the Basket" for the go ahead goal, consummating the beards' first win of the season. Several cocks were later seen after the game in the pharmacy trying to load up on some "little blues" using fake scripts. When asked for a comment on the game they flipped up their collars and pretended they didn't know us.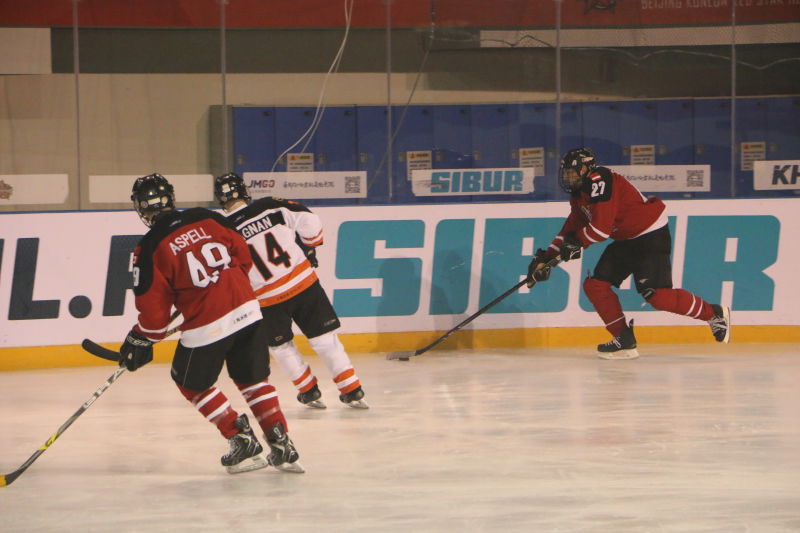 Above: The 'Manimal' Manfred, breakin' it out
Chiefs 2 vs. Night Splash 0
Ice Cocks 4 vs. Night Splash 3 [OT]
The Night Splash dropped a pair on the night to the Cocks and Chiefs, in what was supposedly a hilarious affair. Apparently, it took J. McKelvey all night to capitalize on an absurd number of perfect feeds from fellow splasher Angel 'I can't believe he missed… again' Wang.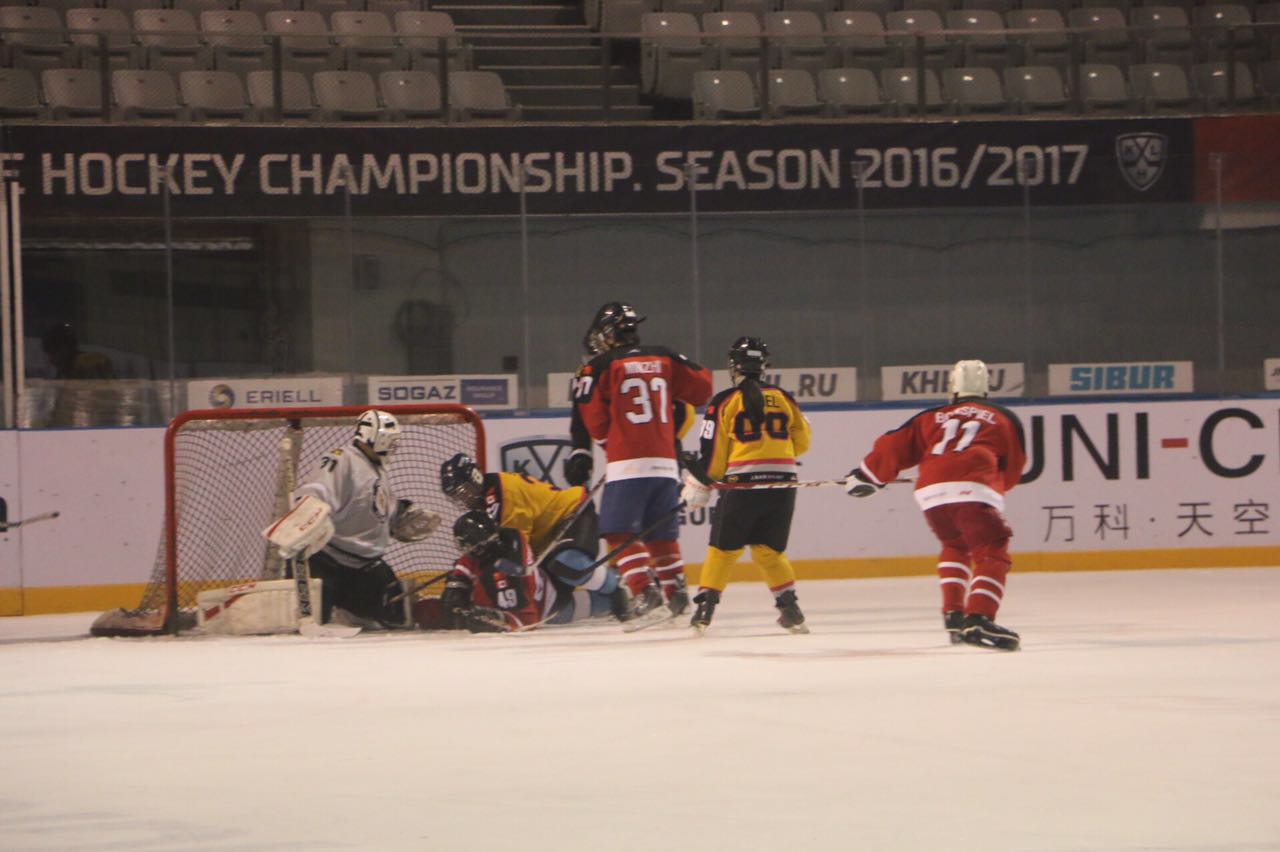 No word yet on whether any members of the Chiefs club are literate – I think they were too busy trying to vote for Trump. Maybe next week, folks!
TRUMP! TRUMP! TRUMP!*
Stay safe out there and keep your stick on the ice!
*The SHC WHOLEHEARTEDLY condones giving a damn about politics. But REGARDLESS of how this thing turned out, we're excited for the new influx of American players that should be moving to Shanghai any moment now…