OH. MY. GAWD. FOLKS.
We like, totes made it to week 16. And it's like, even though my parents are being total losers right now and literally grounded me for what happened last weekend. It was so totes worth it.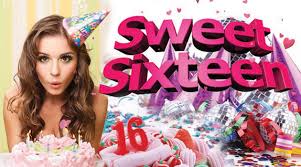 Pictured Above: Most definitely not the dvd cover of a plotless, 17-minute-long movie that ends in a literal climax
*sigh* That's right, folks – we made it. With one more week left on the schedule and the playoff matchups pretty much locked in, week 16's games didn't exactly bring out the 'soberest' of beer leaguers. Nonetheless, in true SHC fashion, we said some goodbyes in style, made some regretful decisions, and woke up a lot more comfortable with this concept of gender fluidity that these millennials keep ravin' about nowadays. But more on that later – here's your friggen' roundup:
---
Friday Night
Night Splash 2 vs. Gingerbeards 3
So the beards went into the double header weekend trying to recover some dignity after last weekends 6-to-nothing Goose Egg against the Night Splash, aka, "Suzuki's wet dream machine". The night started quickly with an early shot from the right side of the ice by 'Schitty Shotty' Scotti that bounced off a few skates and ended up in the back of the net giving the Beards a 1-0 lead. That was quickly answered with some 'Splashback', tying the game at 1. Shortly thereafter, Dennis the Menace put the Beards back up with a Beauty feed from Orville Reddenbacher's lubbach, but again the lead was quickly answered by that pesky Splashback.
Late in the second the Beards took the lead for good with a 'Godfather' Goffman snipe that "sealed the Deal," bringing Suzuki's wet dream to a premature close. Despite a pulled goalie and an extra attacker in the final minutes of the game, the Beards held on for the DUBYA!
---
Lowered Expectations 4 vs. Chiefs 2
Well folks, It's been a while since the fans have seen black and blue go toe-to-toe on the ice. The reasons for this aren't exactly clear; all we do know is that the highly paid Execs make the schedule and we just follow it. So why don't we just focus on the action and let the office workers do what they do best: mangle everything beyond recognition (Editors Note: F@&k youuuuu, Heleniouuuuuuuus).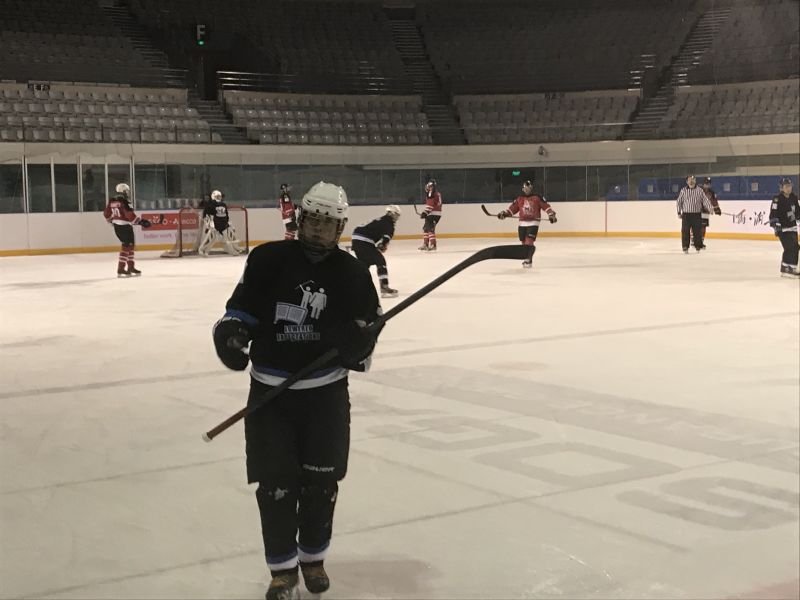 (Editor's Note: Helenius usually sends us dick pics instead of game photos, so even if it's from the wrong game, this is better than normal)
Le Chiefs sans Fitz almost had a full roster while the ebony-black bastard squad skated without a couple of core beauties. 'You sure bro?' Yuzo and 'The Master of Dark Sin' Mark Qin were busy finding a goat to sacrifice before playoffs while Chris 'Ow Ow, My Back!' Rekrutiak was seen smiling away in his office while obligations at work screwed him over in ways a real man never could.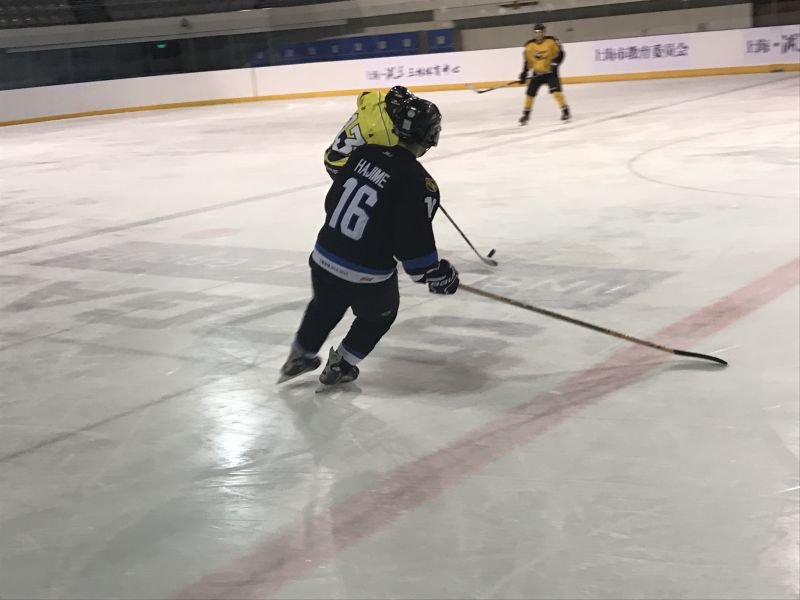 "Eh, what gives? Buddy isn't even wearin' a league jersey!!! Where'd you fellas pick up this friggen' ringer??!!"
Not long into the game, fans quickly realized this would be yet another slugfest where LowEx maintain puck possession and the Chiefs try their damnedest to connect with a cherry-picking Shama and an ever-so-clever Huggy Wuggy Bear. Even with these disreputable gentlemen on the ice, it wasn't an issue for the LowExers, who continued to play solid defense and stymy the Chiefs' heavy guns.
The first goal was a true beauty. Steve 'Kickstart My Heart' Lockhart stole a puck from a Chiefs' defender and made an amazing pass to 'Red, White and Crue' Pinard for a wide-open net tally. Before long, 'I'm a dreamer' Peter Helenius played a long, soulful guitar solo while skating up the ice and finished a hard wrister 5-hole, making it 2-zip.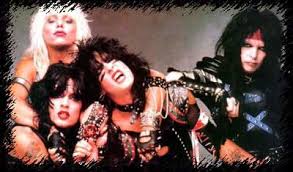 (Editor's Note: Don't even pretend for a goddam second that you gnarly old bastards didn't get every single one of those references)
With a couple more goals from Billy 'The Longest Yard' Shortbus and Spahrkplug, the game was 4-2 at the end of 50 mins.
At the press conference, we caught up with Dewey 'Walk Hard' Lockhart to get his thoughts:
"Yeah, damn, I drove deep into the zone and saw the defense struggling with the puck and Yeah! I just took it from him. Then I saw Simon all open and I was like, boom! hard pass and a hard apple! Sometimes you gotta walk hard in off the point… you gotta… wait…"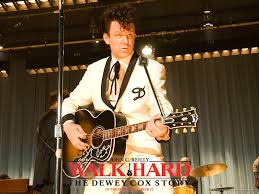 Pictured Above: Steve Lockhart
We also caught up with Chiefs core player, EC:
"Oh yeah! I scored! Did anyone see it? Did my wife record it? She usually records everything, haha. Even my failures, you know? Hahaha, It'd be great if just once – JUST FOR GODDAM ONCE she'd film something positive to show her parents!"
With no further questions from the press, players re-joined their teams for little after-game cool down. However, rumours from deep in the hallways of Feiyang say EC was seen still at 4am dancing half naked in the locker room with rink Janitor, Mr. Chen.
---
Saturday Night
Night Splash 3 vs. Lowered Expectations 2
Wouldn't you know it, folks? Keeping with the theme of "sweet 16″, it's only fitting that a 16-year-old high school girl had a major impact in this battle of inappropriately titled franchises (all things considered). The Splashers managed to climb out of an early deficit with two goals from Shoezuki and Jay-League McKelvey, sending the game to OT. Then, just one minute after the face-off, the 'Arch Angel' ripped one home on a sweet pass from Mike 'I better get credit for this' Dorris.
After the game we caught up with Angel to get her reaction the game:
"I was so f@#$ing frustrated out there, bud. I swear to me mum, if that little Shoezuki $h%thead goes off-side one more goddam time I'm gonna slit his throat!"
In other, more lighthearted news, on Sunday night the Night Splash players and some Waitan alumni held a goodbye game for all round good guy, Usami. The game ended in a draw at 2-a-side, so the game proceeded to a shootout.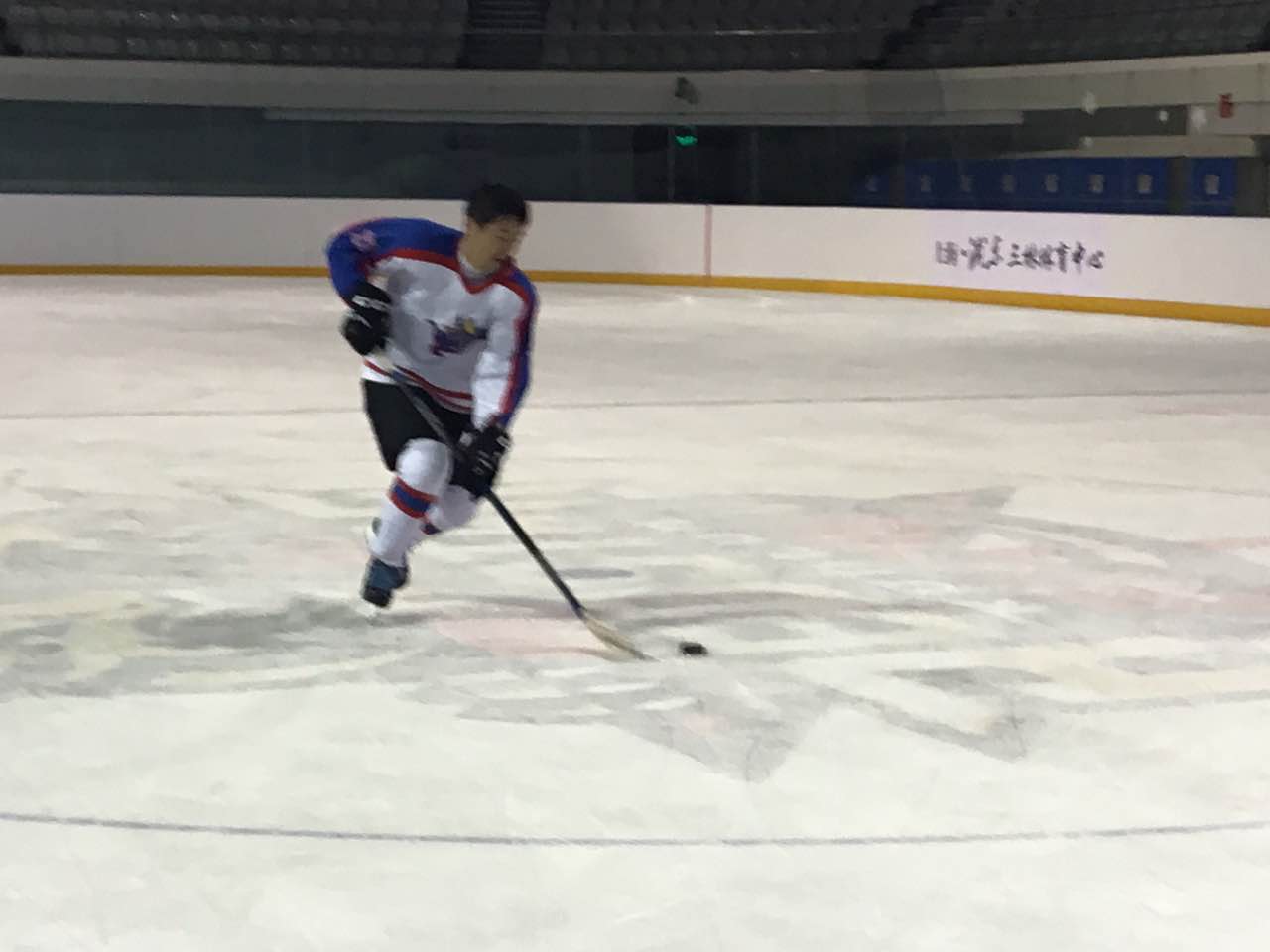 No bucket = old toime hockey, bud! Look at 'em! Friggen' Eddie Shore out there!
After Karl the Kraut stoned the first two attempts, it was down to Usami, who by this point wanted nothing more than to be done with the game and be sitting in the lap of some overpriced KTV companion of the evening. While the other players looked on with breathless interest, Karlsberg showed a surprisingly humane play: the German with an unshakeable Coke addiction was kind enough to open his five-hole just enough to let Usami's weak shot through and allow him to score. Usami was so happy that he started drinking sake like it was water. What happened next can only be described as bromance to the fullest degree of the world. However, considering this is our sweet 16 edition, we've followed our Japanese counterparts and have edited out the 'parts' that might seem offensive.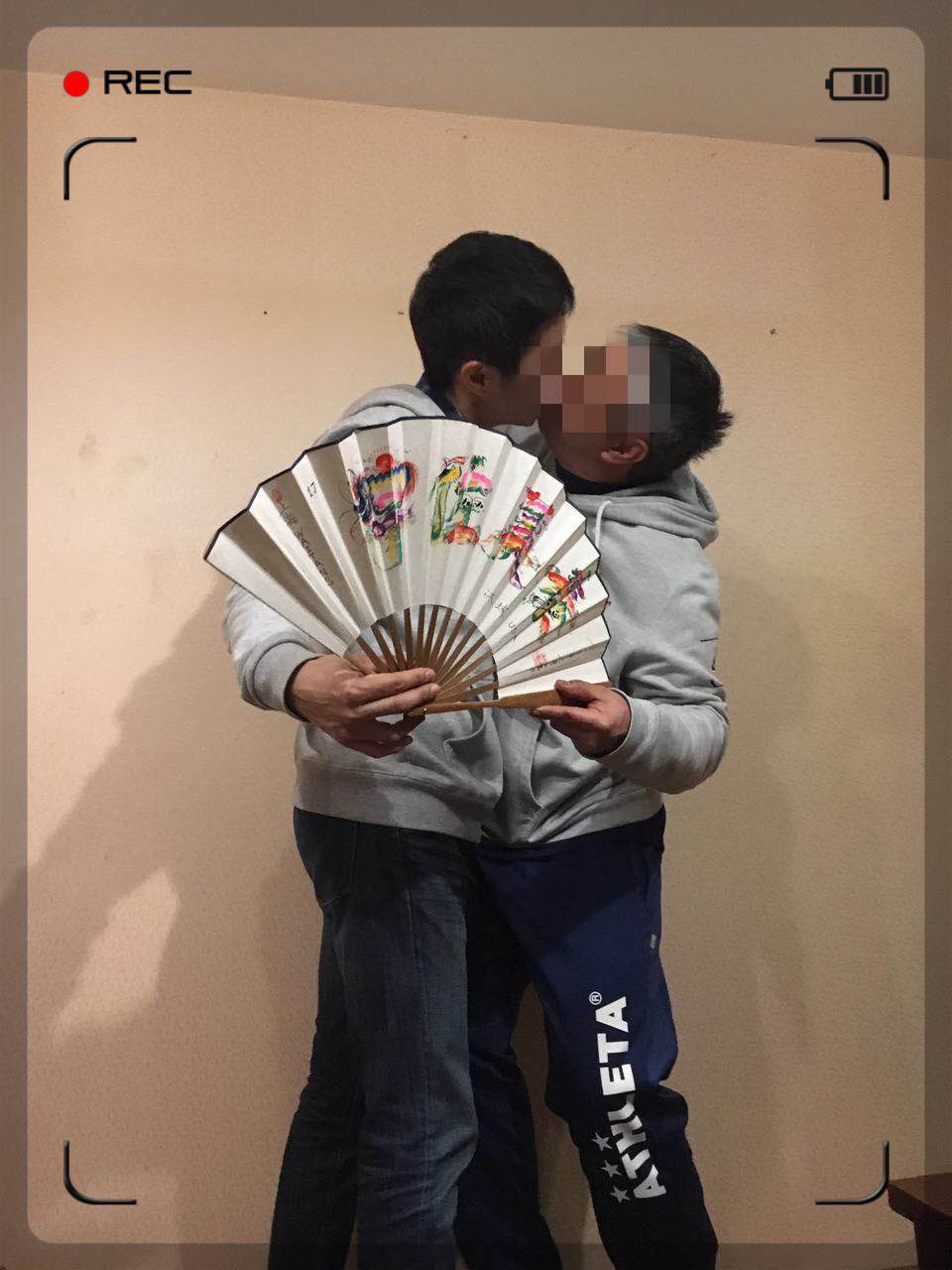 Night Splash captain Suzuki had this to say regarding the incident:
"Some may say it's insane for two dudes to kiss, but it's usual in Japan. To show deep friendship we often kiss while drinking sake. If you change a sake glass to a shoe, it's even more meaningful. In our country, in order to show respect to others we sometimes drink sake out of our friends' shoes. I'm proud of this tradition.'
"Hey Suzuki, it's not respectable to spit out the shoe fluid of your best buddy!"
"OH so Sorry! It's just that I realized that the dude from Breaking Bad is standing right behind me!"