Holy Schmokes, Folks!
It goes without saying that we're a bit late this week down here at the offices of the SHC. However, it should be noted that March is one HELL of a month to be a teacher in China…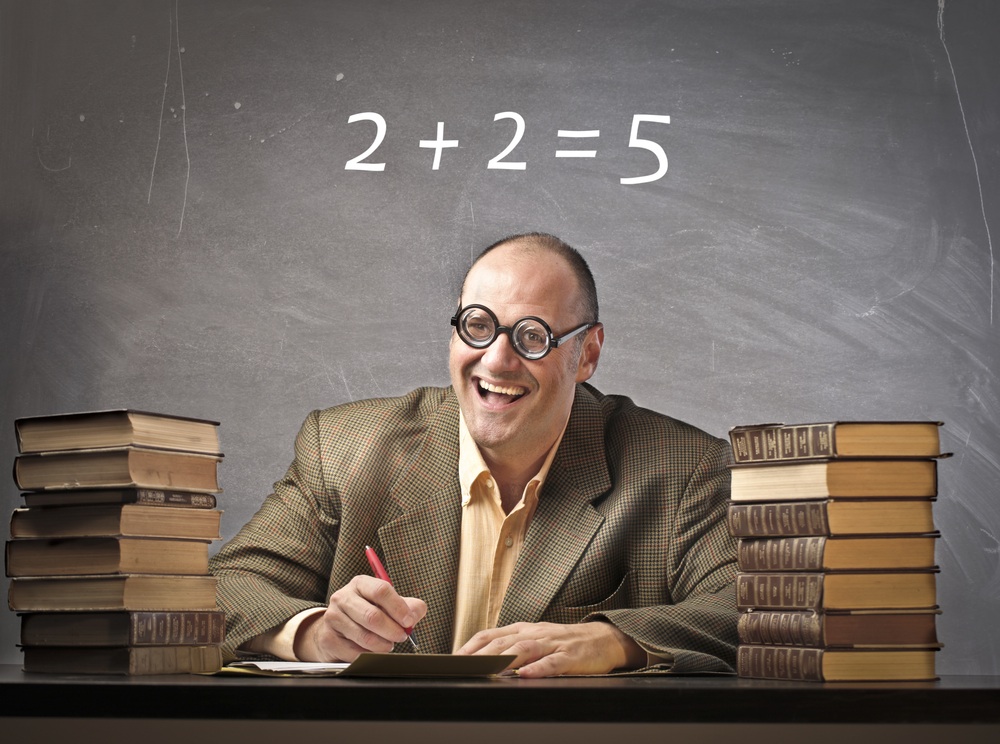 "It's times like these you either laugh… or wrap your lips around the business end of a shotgun"
But enough about that – here's your friggen' last-minute, off-the-cuff roundup:
---
Friday Night
Fog Devils 6 vs. Fever 2
In this weekend's game, the lovable underdogs faced off against league menace Fever. Missing the bottom few players of their depth chart, the Fever had their work cut out for them. Despite their best efforts, and Heinz "The Hammer" Peter-Grüber's body checks, their skeleton crew was no match for the high-powered offense the Fog Devils dressed. Danny "Mr. One-time" Guo said, "咱们今晚打得牛逼,特别是我。挺帅。" Jay "Paunch" Fit had an assortment of Turkish appetizers on the bench, ranging from dates to baklava. In between post-game push-ups, he invited reporters out to Pure & Whole for a root beer party.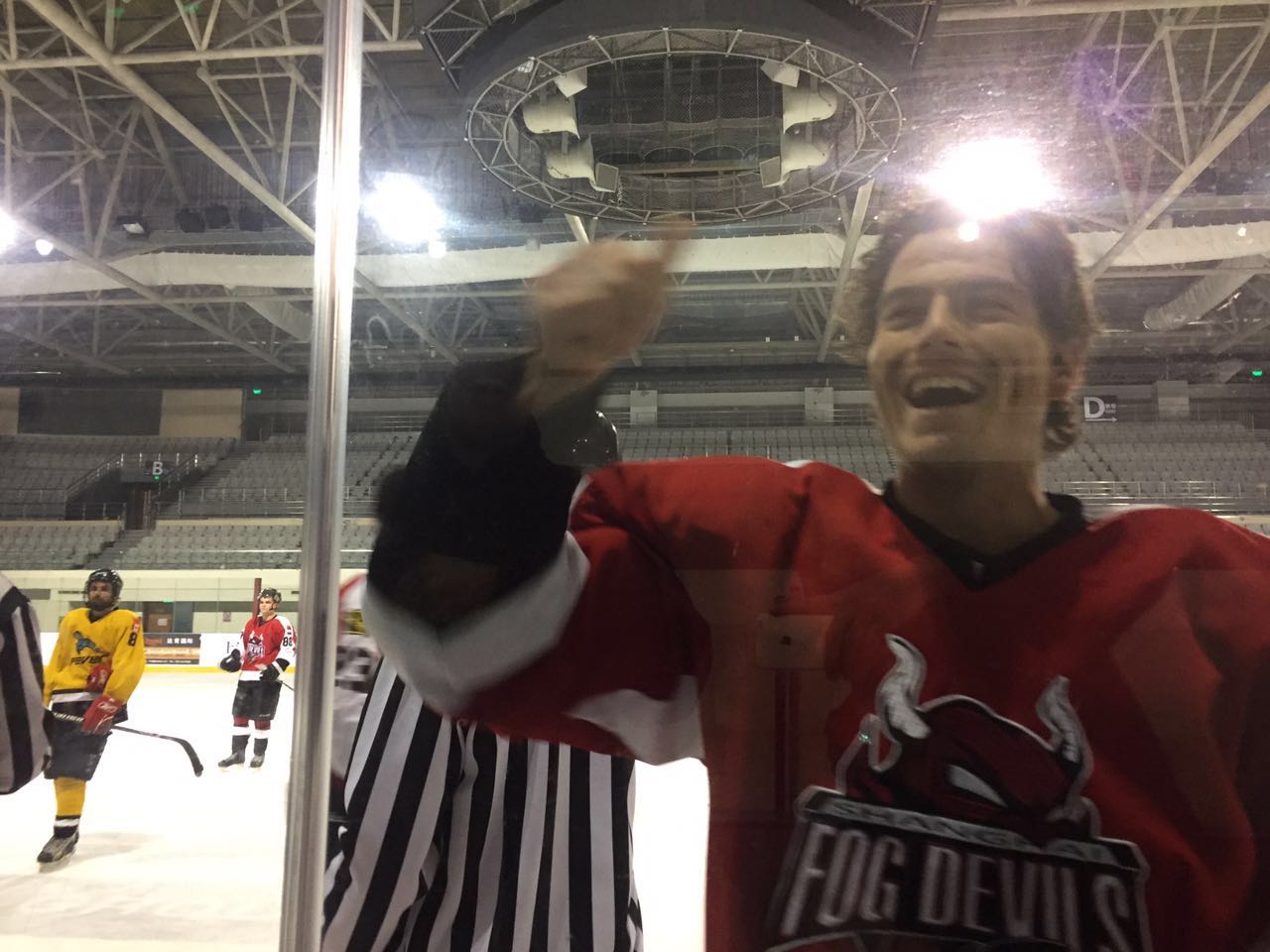 "C'mon you guys, hahaha, it's super good for you, hahahaha. Stop dumping it in the toilet, hahaha. That stuff costs me way more money than I care to admit."
Despite a tumultuous start to the season, the Fog Devil's high-powered offense carried them through to a strong .500 finish in the second half. Pulling up into the 5th seed and just barely sliding into a playoff position, they continue into a 4 week bye-month to recuperate, and hit the weight room for some strength conditioning. Stout RW and former World's Strongest Man contestant, Frank 'Atlas' Schmidt said,
"we are excited to rest up before heading into the playoffs. Now I have time for Spring training – my collection of progressively larger boulders was collecting dust in my living room."
Depending on results of the next few weeks, the fog Devils will match up against the fever or the surging bear dogs. Evan "The Haircut" Shen said,
"it's been a heck of season and I'm looking forward to some apple juice."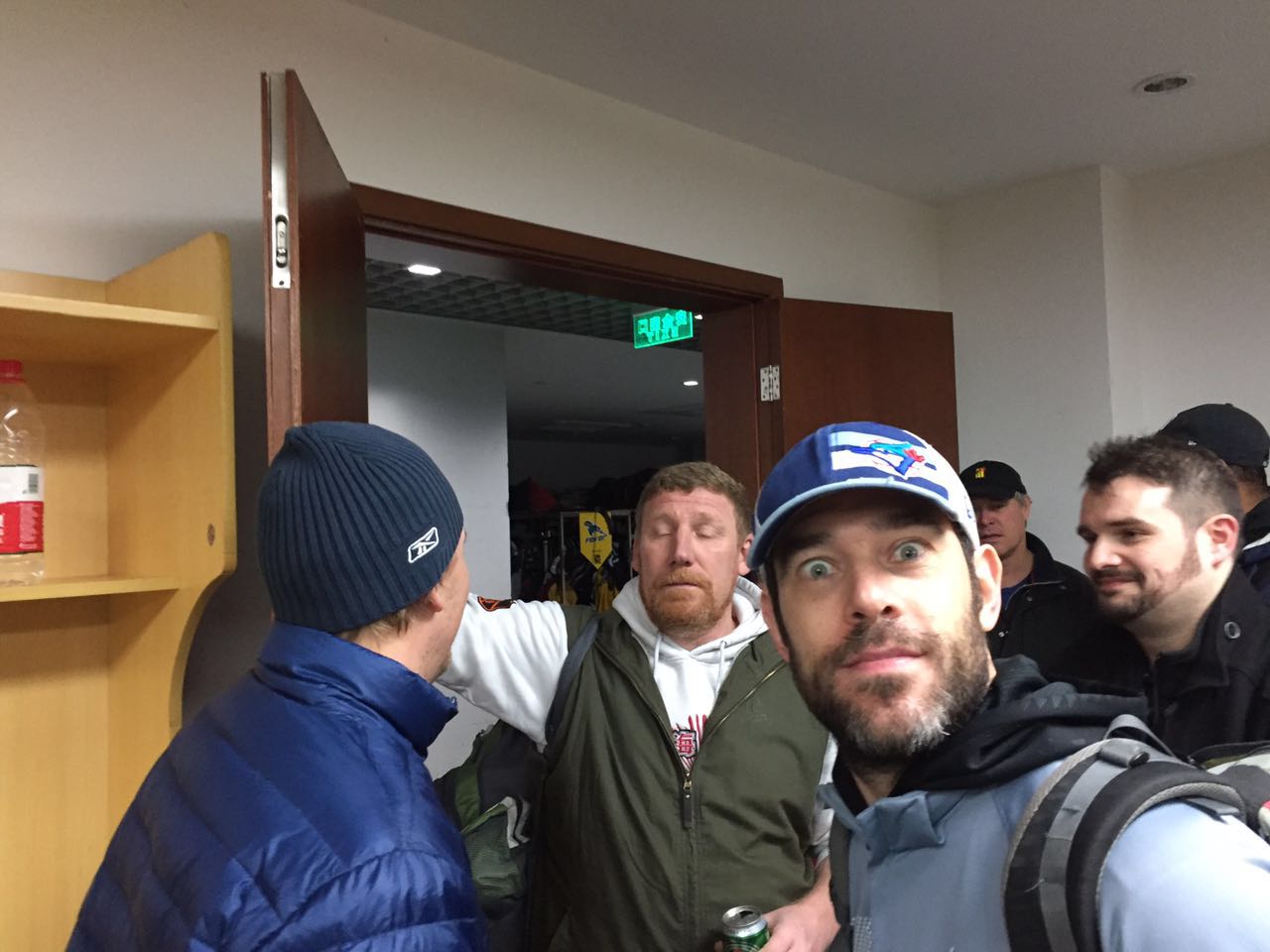 Hamburglars 2 vs. Beardogs 3
Deja Vu! Last weekend when these two teams met it was a one-goal game. It seems history repeats itself. Might make for an interesting playoff matchup, folks!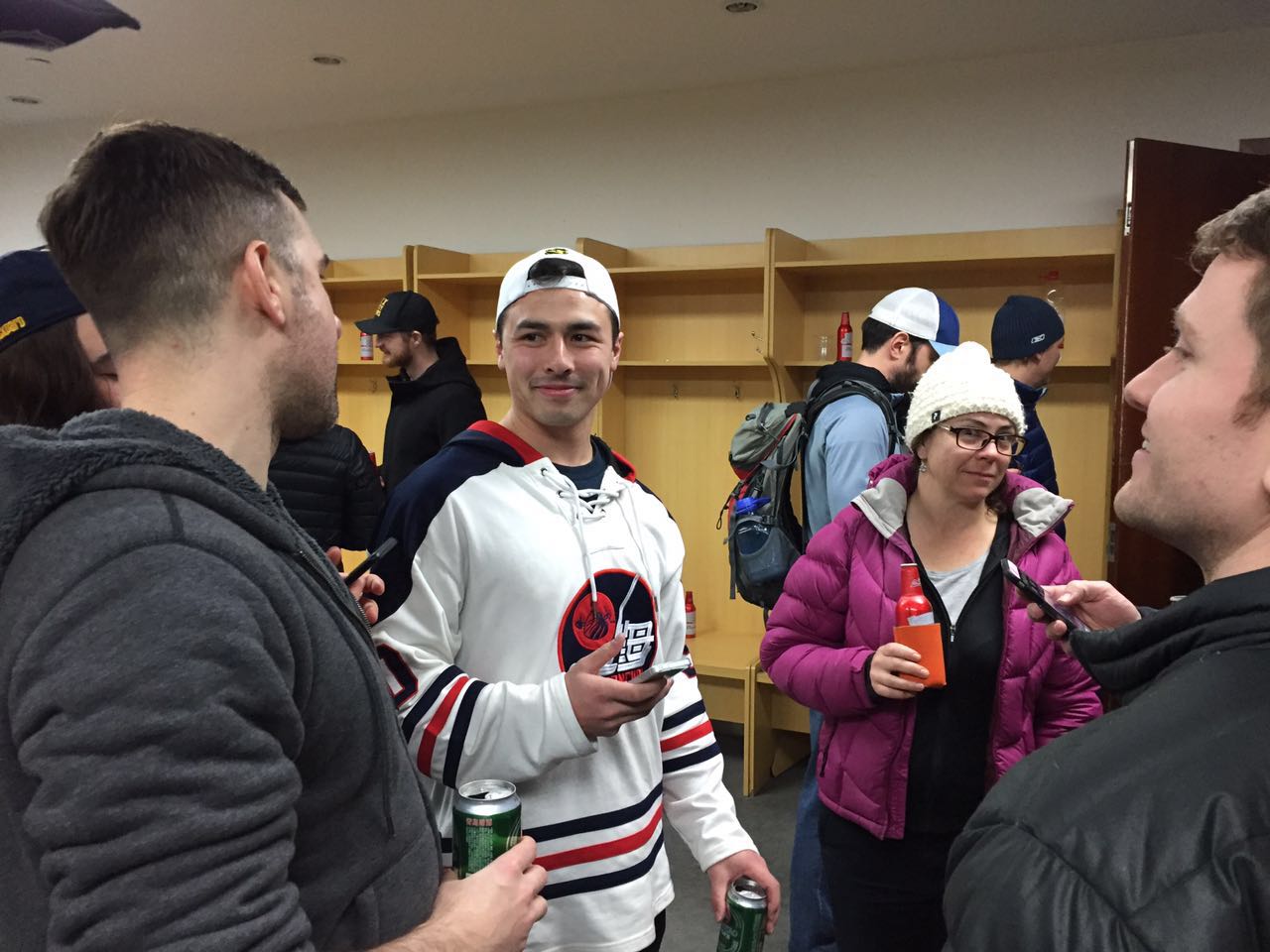 ---
Saturday Night
Dirty Blues 6 vs. Hamburglars 5
Nobody really knows why it happened, it just did.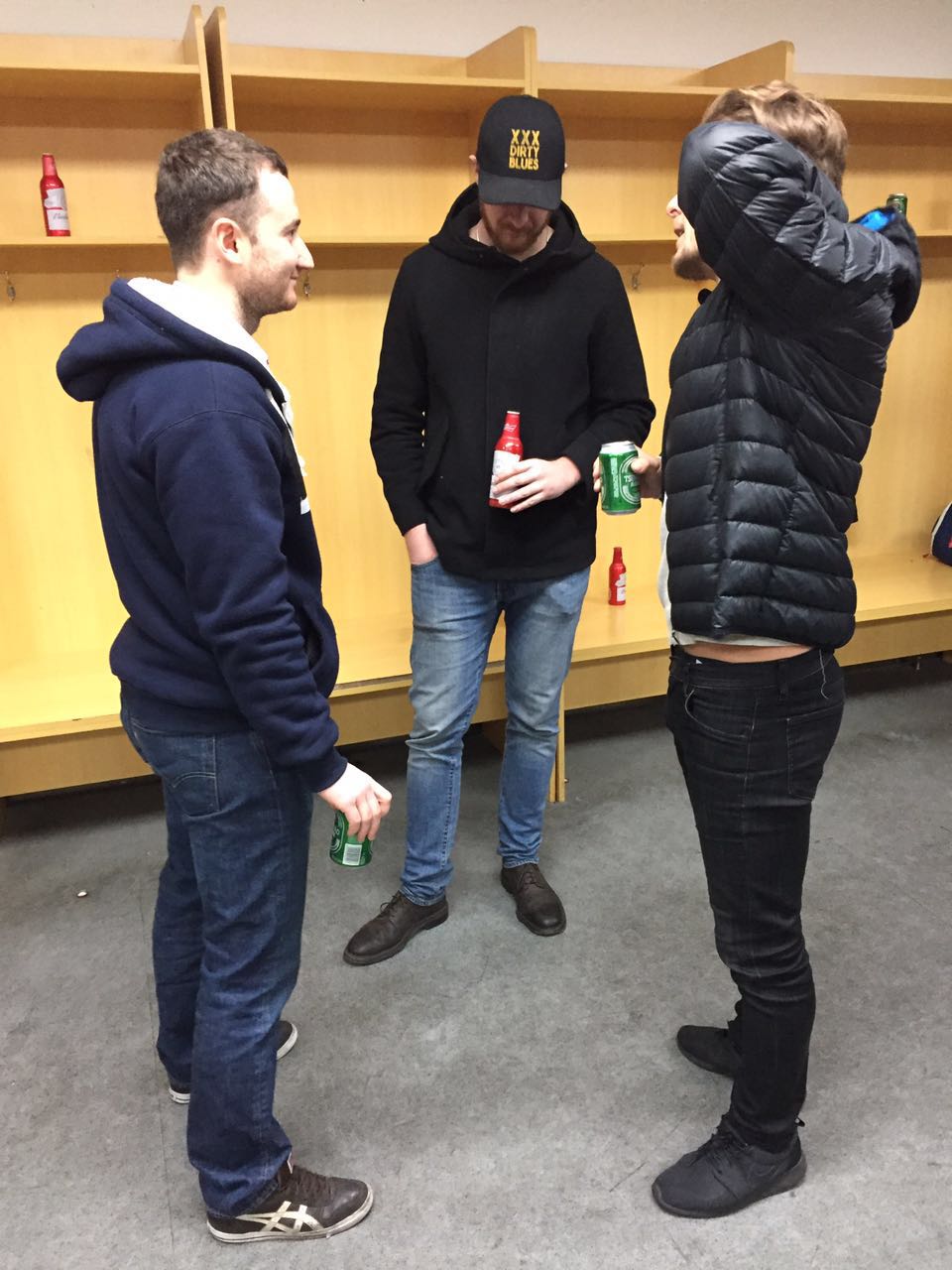 "I dunno, ya know – it always seems like every time we play against you some weird apparition is on the bench helping us out big toime."
"yeah but it's like, nobody really knows how long it'll be there for."
"Dude, Yeah. That is weird…."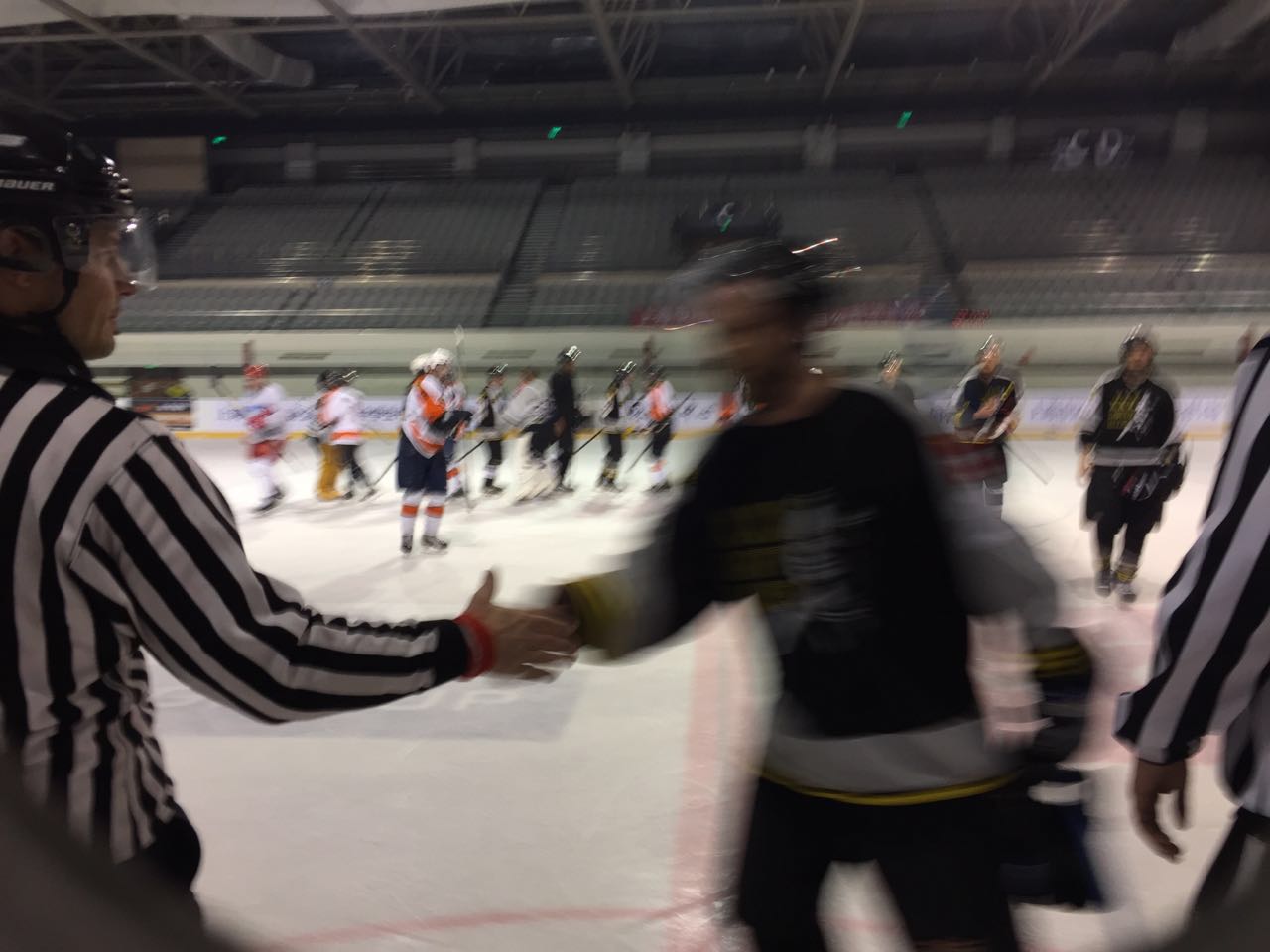 "Been fun, but I gotta jet boys! I've got three friggen' burgers gettin' cold out in the car!"
---
Night Splash 6 vs. Gingerbeards 0
Tim 'The Toolman' Cocchi, who joined to NS recently went wild on the ice last night. Originally he was assigned as a defenceman, but converted to center last night. He fit in perfectly on a line with Angel and Yoda 'If you Tanabe my Lover, you gotta get with my friends'.
He scored 4 goals in the first 20 min. Surprisingly, this 55 year-old beauty must've picked up a few things while living in Japan – because he's polite as f@#k! He never showboats after scoring, opting instead to bow to his line mates and say, 'tondemo naissu', which means 'not at all'.
Rumor has it that he is looking forward to going to a KTV night tour that Suzuki is planning next week, but humble Tim never put it into words.
One more thing – Satoshi Ota, a Mitsubishi banker, is a solid performer on the ice – it is known. However, when his wife saw him wearing his sexy overweight mermaid hoodie at his son's school soccer game, she was furious. Spectators at the event overheard a snippet of her fury:
"What does 'Night Splash' even mean!! Don't wear it on outside the house! Have you no shame!"
His solution to this problem was apparently simple – he smuggles it to the rink and dons it behind closed doors, where hopefully his wife won't beat him down in public… again…
But Night Splash? Really? Dang! Yellow's heatin' the B league!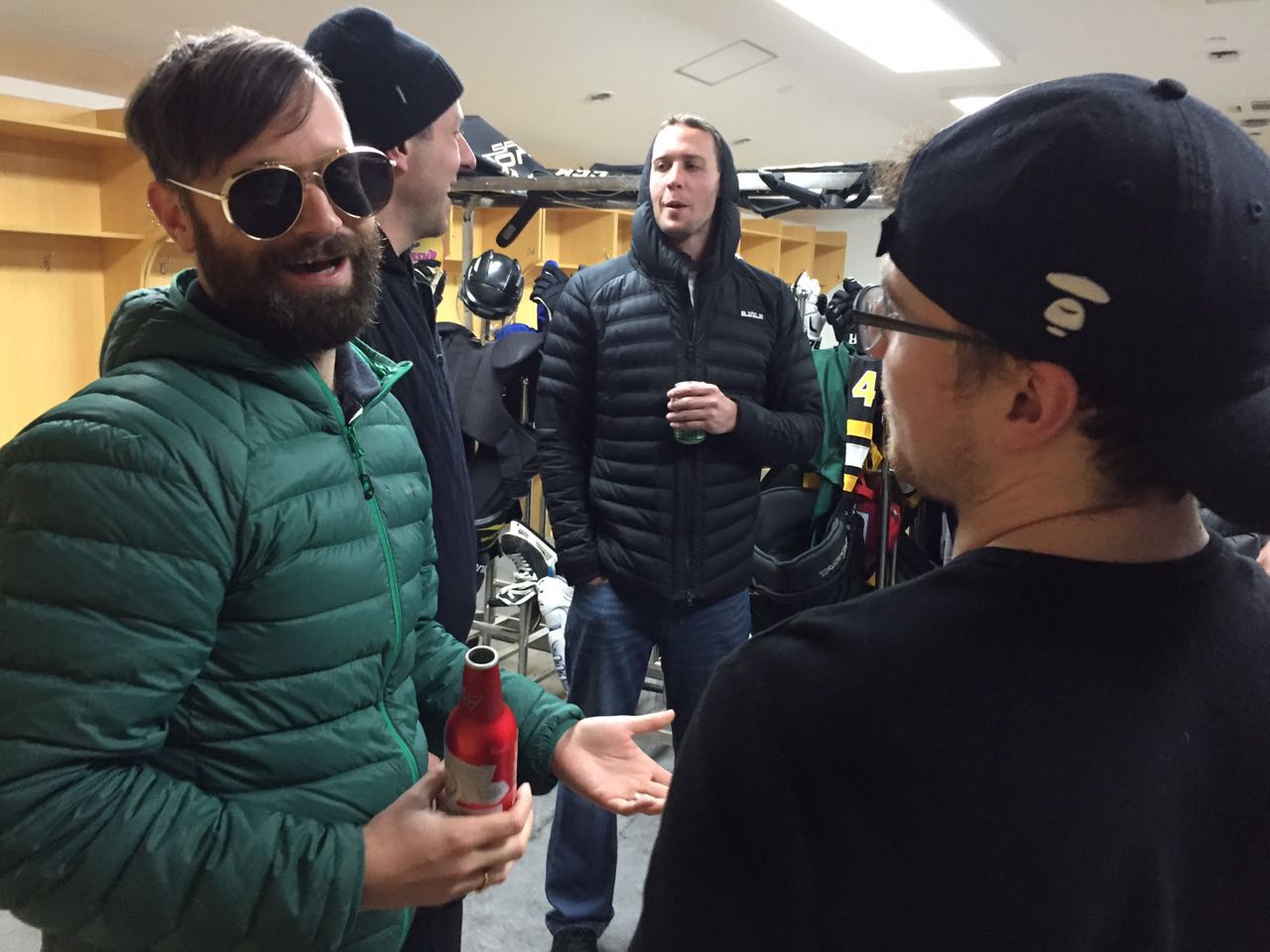 ---
Beardogs 8 vs. Fever 3
Unfortunately the same can't be said for the yellow squad in the A league. But eh — Heavy Metal Meningitis Mike Schell was literally and figuratively sick out there – a 5-goal game can't be denied. Must be that new ROCK 'N ROLL LIFESTYLE he's been livin'! The biggest man on the scoresheet yet smallest man on this ice – weighing in at a measly 50 kilos – was by far the shiftiest featherweight over the weekend.
Look out, Hugo, we got a contender over here. Come cheer on this stud next weekend at the battle of the bands at the Pearl for some absolute beauty jams.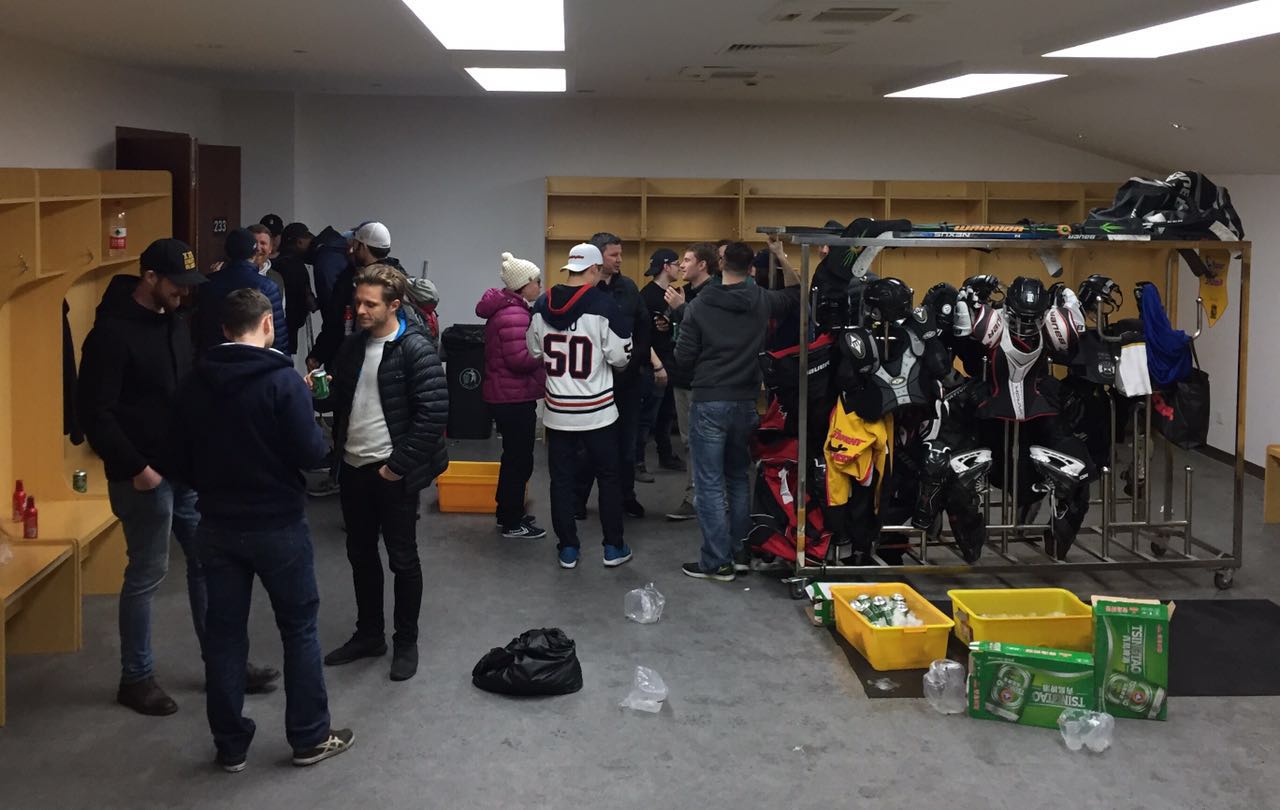 Pictured Above: Good toimes
---
Lowered Expectations 2 vs. Ice Cocks 0
Saturday night at Feiyang, the Black versus the Red. Two top teams in the B division head to head. What else a true hockey fan could ask for? Of course a good quality game, which they surely didn't see this time around: both teams were lacking several key players.
It was 7 vs. 9 players and the game itself was best described by ref, Matt Whately,
"This boring, clean, slow game was torture. There's nothing else to say. If I didn't have skates on, I'd have fallen asleep after 2 minutes into it. Thanks for making this one to forget, boys."
LE was able to shut down renowned Cocks, Barry 'out of juice' Duke and Mark 'second game without a goal' Cobbett. Mark Qin starting the scoring after a scramble in front of the net, and Yuzo's amazing wrister from downtown made the game 2-0 halfway through the first. Continuously tight defensive play kept the rest of Cocks at bay.
The second half brought nothing new to the game, and the only fun on the ice was waiting to see whether Whately would fall over trying to skate backwards.
During the post-game press conference: LowEx representative, Mr. 'Glee' Gary Li – who arguably played the game of his life – had this to say,
"Ice was cold and puck was black. I gotta good start to the game, and got on it very easily. Today felt good, like changing a newborn's diaper. Yeah, we played well as a team, followed the plan and took 2 points."
The Cocks representative was nowhere to be found, so they sent their Japanese grinder, Midori, into the mix:
"Well, I gotta say that the team wasn't there today, I think Barry and Mark weren't really pulling their weight. Can you believe they never passed the puck to me? I was ready to carry this team on my shoulders, but whatever. It's sad, but I'll get over it."